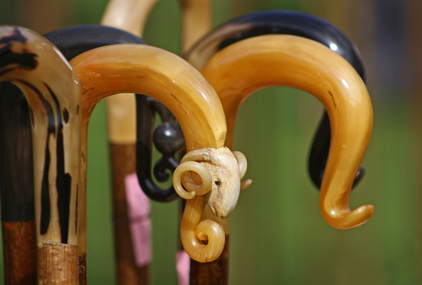 "Pay careful attention to yourselves and to all the flock,
in which the Holy Spirit has made you overseers,
to care for the church of God,
which he obtained with his own blood."
Acts 20:28
ALL SAINTS CHURCH KEMBLE APCM
ALL SAINTS CHURCH
KEMBLE
14 May 2023
ANNUAL VESTRY MEETING
AGENDA
Welcome and Prayer

Apologies for absence

Minutes of previous meeting

Matters Arising

Election of Churchwardens
ANNUAL PAROCHIAL CHURCH MEETING
AGENDA
Apologies for absence

Minutes of previous meeting

Matters Arising

Treasurer's report

Reports:
Rectors Report
Churchwarden and PCC
Fabric Report
Family service & Sunday school
Cirencester Deanery report
Bellringing
Parish News
Report on Choirs
Open the Book
Little Fishes
All Saints PCC Members
Approval of Safeguarding Children and Vulnerable Adults Policy Statements

Election of PCC members

Election of Deanery Synod members

Any other Business
Minutes of Kemble Parochial Church Council
Annual Vestry and Parochial Church Meetings
Sunday 29 May 2022
Annual Vestry Meeting
1. Welcome and Prayer
The meeting this year was held live in church. The Revd Trevor Kemp welcomed everyone, present and absent, thanking Stephen Lambert-Humble and Mark Wilton for all their support and all they do to support the church community.
The opening prayer was led by Tony Ferris.
2. Attendance and Apologies for Absence
In addition to The Revd Trevor Kemp, Mark Wilton (Chair) Jean Whitehead (Secretary) Tony Ferris (Treasurer), 8 members were present. Apologies from, Martin and Jill Kingston, Colin and Binnie Rank, Cadie Aspray, Jerry and Julia Clark.
3. Minutes of previous meeting
The minutes were accepted unanimously as a true record of the meeting.
4. Matters Arising
There were no matters arising.
5. Election of Churchwardens
Stephen Lambert-Humble has resigned. Mark Wilton was re-elected. Proposed by Tony Ferris,
seconded Keith Miles. Jill Kingston was nominated by Karen Czapiewski, seconded Judith Miles.
They were both appointed unanimously by a show of hands of church members present
Annual Parochial Church Meeting
Attendance and Apologies for Absence
Mark Wilton chaired the meeting. Attendance and apologies as per the Annual Vestry Meeting.
2. Minutes of the Previous Meeting
These were accepted as a true record of the previous meeting on 25 April 2021.
Agreed unanimously by a show of hands.
3.Matters arising
There were no matters arising
4.Treasurer's report and Appointment of Independent Examiner
Treasurer's report
The financial outcome for 2021 showed a fund increase of £3.2k. The main reason for this was the very successful Fete held having not being able to hold one in 2020 due to Covid. We were still able to maintain and distribute a full Charity account and contribution to the Youth account.
Total funds on 31 December 2021 were £153.1k, including a balance on the Legacy account of £80.9k.
Future costs and Budget. Tony explained that a fixed agreed contract for electricity with Scottish Power had been set up in advance of any price increases.
Parish share – down after losing David Austin in August 2021. The reduction would have been greater except we agreed to support other Parishes to the extent of £8,247.
Tony expressed his thanks to everyone for their giving and generosity as funds had increased by £3k on the prior year.
The internal Annual Accounts for the year 2021 were approved by the PCC at the meeting on 27th January 2022 for verification by the Independent Examiner. The Audited Accounts are now complete in line with the Internal Accounts.
Church members were asked to approve the Audited accounts, proposed by Keith Miles seconded by Karen Czapiewski.
Approval for Ruth Herbert of Wenn Townsend as our independent examiner for 2022, was proposed by Judith Miles and seconded by Juliette Jago. Carried unanimously on a show of hands.
Revd Trevor Kemp expressed his sincere thanks to Tony for his continuing, dedicated hard work, and excellent financial advice as Treasurer. This was agreed unanimously by all those present.
5. Reports
The following reports have been approved by the PCC:
Rectors report

Churchwarden

General Synod report

Fabric report

Open the Book

Cirencester Deanery Synod

Family Service and Sunday School

Little Fishes

Report on Choirs

Bellringing

Parish News

All Saints PCC Members
Discussion about reports
Fabric report
Judith Miles raised the issue of approval of fitting of a glass outer door some 6 years ago. Trevor responded that partly due to the Covid pandemic many decisions regarding building works and improvements had been put on hold. The building was well kept and issues with water ingression
were currently ongoing. Colin Rank had obtained the Archdeacons approval to carry out repairs to the Tower and Spire.
A Quinquennial inspection is due this year
AOB re reports
Pat Ferris enquired why we have no report from the Youth (newly named at Sportify) as the funds support them with £6k each year.
Trevor responded that it had been a very challenging year for Ben Fudge travelling between 2 Benefice's. Post pandemic – as a consequence of youth watching a lot online during covid the interest has now dropped away. Ben still visits and supports 3 schools and has set up a curriculum for RE introducing sport lessons around RE lessons.
Ben is in fact due to leave his position and they would be advertising for a new Youth Minister.
No further comments to reports
All reports were agreed and approved unanimously by those present.
6. Approval of Safeguarding - Children and Vulnerable Adults Policy Statements
The policies were unchanged from last year.
Overall Parish Safeguarding Officer and Parish Officer for Children (Rachel Jago)
Rachel outlined her annual report.
A vote of thanks to Rachel for her new role over the past 12 months.
Parish Safeguarding Officer for Vulnerable Adults (Binnie Rank)
Both Rachel and Binnie were accepted unanimously.
Safeguarding Action Plan Level 1
This will be reviewed by the PCC as soon as possible.
7.Election of PCC
All Saints have a rolling PCC membership. 3 were standing down this year. These are: Pat Ayres, Jill Kingston and Cadie Aspray. Pat Ayres wished to stand down this year and not be re-elected. Jill Kingston was nominated as our new Churchwarden. Cadie Aspray was re-appointed unanimously.
Tony Ferris nominated Martin Kingston as a new member of the PCC, seconded by Keith Miles.
Revd Trevor Kemp expressed his thanks, agreed by all present, to Pat Ayres for her many years of hard work. He also mentioned how challenging the Pandemic had been on a whole, however we have managed to ride the waves.
Tony Ferris proposed a vote of thanks, unanimously carried, to Revd Trevor kemp for his extreme hard work and dedication in all 6 parishes.
8. Election of Deanery Synod Members – Not required this year
9. Any Other Business
On behalf of the Women's Refuge, Judith Miles asked if at one of the services possibly in September that a speaker may be invited to talk about this charity.
Tony Ferris proposed and it was agreed to thank Julia Clarke and all her flower ladies for all their continued work.
Revd Trevor Kemp expressed his thanks to everyone. He mentioned the survey results completed by all on the Electoral Roles in the Benefice. 5 Parishes were interested in sharing PCC's. Pursuing Joint Church Councils is still ongoing.
There is to be a Mission week in February 2023 with Bishop Robert and several Curates involved, all looking to arrange activities during the week. Any ideas (to engage with church) will be welcome by Trevor, Karen and Juliette.
Trevor closed the meeting with a prayer and the members joined in with The Grace.
The meeting closed at 12.20pm
PCC REPORTS 2023
Rector's Report
Churchwardens
Fabric Report
Family Service & Sunday School
Cirencester Deanery Report
Bell Ringing
Parish News
Report on Choirs
Open the Book
Little Fishes
All Saints PCC Members
Rectors Report for 2022-2023
The last year has been a significant challenge in many ways for all of us as we continue to work our way forward from the pandemic and sought to adjust to the retirement of David Austin our House for duty Minister. Unfortunately our early attempts to create a new rota working flexibly with our many volunteers was too flexible and too difficult to manage but eventually we settled on a new pattern of services that is sustainable. It is essential in the long term that we work closely together and support each other so that services can continue to be maintained in all our churches. Alongside our Church Wardens who have all worked incredibly hard we have also been encouraged by the volunteers training and using their gifts to support our worship and ministry. A lay Worship Leaders course was run locally in Cirencester for the first time last year and has just been repeated so now in addition to our Church Wardens who all have the authority to lead Morning Prayer we have Colin Rank, Martin Kingston, Pam Thorogood, Karen Czapiewski and Cadie Asprey as authorised lay leaders. They are joined by Mark Wilton, Elizabeth Twinch, Juliette Jago, Judith Cutler and Tom Barrow all of whom have completed one of the recent courses. Alongside all her other responsibilities Karen is now also training as a Reader and will join Liz in that role at the end of her training. We continue to give thanks to God for all these people sharing their gifts in our community.
Although this is quite a long list of leaders we do have six parishes and so as you know I believe the more of us that are willing to explore and share our gifts in worship the merrier so if you feel God may be calling you to a new ministry do come and have a conversation about it.
I must say here though that without the consistent commitment of Liz Collins in her role as Reader and Pepita continuing to offer her gift through PTO we could not begin to do what we do and I am incredibly grateful to them for their faithful ministry. We have over the year needed to rely on occasional help from outside our benefice boundary especially for festivals and I expect that will continue. Rev's Dave and Angie Austin have offered to help one Sunday most months for which we are very grateful and we have also received occasional help from Father Julian Wilson and Rev Rosemary Franklin. While we may well ask for their help again this year for various reasons the number of active clergy close to us has fallen so it may be more difficult and this will put some pressure on our rotas and those of our neighbours.
We have also been very fortunate to have the Flourish Group who you may remember were originally drawn together before the pandemic as an opportunity to look at how we can grow as flourishing disciples. The purpose being that their experience might encourage others and so lead growth and discipleship. The Flourish Team have been behind a number of ministries and plans including Wild and Messy Church, The Pastoral Principles course and most recently our mission week. They have been inspirational in many ways and will continue to grow our ministry in the years ahead.
We have also been delighted to welcome Rev Dr. Joe Mottram here on a long placement at the end of his curacy. I know a great many of you have appreciated Joe's contributions already and particularly his Good Friday reflection. The expectation is that Joe will remain with us until God's call to him is affirmed and he moves to his own parish, usually at some point between summer 2023 and 24.
Last year we also said goodbye to Ben Fudge in the summer and welcome to Luke Campbell in the autumn as our Sportily minister. Supporting our young people and encouraging our ministry to them is such a vital aspect of our ministry and we are incredibly grateful to Ben for all he did here and are excited to share with Luke in his ministry. As you know Luke is a local man and his time is divided between us and Cirencester so that makes possible a more cohesive and efficient youth ministry.
Luke is full of exciting ideas and has been really effective already in engaging with our schools and communities so if you want to support him and the Sportily ministry please do have a word with him or Frankie Shaw, Julie Morton, Caddie Asprey, Wendy Cartwright or George Collins, they will all be delighted to enthuse you and at the least get the (e-)newsletter so you can pray.
Finally I need to mention that this will be my last spring in the Cotswolds as Elaine and I are moving to St Michael and All Angels, Blackheath Park. We are very sad to be leaving you all after ten years with you but also excited and wanting to be obedient to God's call going forward. After much prayer and reflection we are sure (and quite surprised) that SE3 is the gift God has given us so we will move from the start of the Thames to its end as it is only 1 ½ miles across the parks to the Thames at Greenwich. We will miss you and the love you have shared with us very much.
This has led to quite a lot of questions about what happens next and also in relation to the New Deanery Plan. The best person to speak to about the latter is George Collins as Lay Chair of Deanery Synod but what I can say is that overall it was the intention that every Deanery in Gloucester would lose the equivalent of a stipendiary post. In the case of Cirencester I think that in various ways this has probably mostly been resolved. The reason for this is partly financial but also because there is a bulge nationally in the number of clergy retirements which may be matched by a bulge in new vocations but there is a lag.
This raises two issues. One, the role of the laity, as you know I believe the separation in ministry between lay and ordained has too often inhibited the laity exercising their God given gifts. I am delighted we have so many here willing to explore this but would love to see more. Secondly, many new vocations have come from larger urban parishes and I suspect in general that large multi-parish benefices are not often the most favoured place to go. This benefice with its willingness to work together and minister together can challenge that perception. The Church Wardens and I will have conversations about the way forward and then once I have left a new Parish Profile will be produced with the guidance of the Archdeacon so that a new minister can be found, hopefully after just a short vacancy.
You remain as always in our prayers and we thank you for the life we share together in Christ.
Rev Trevor Kemp
REPORT FROM THE CHURCHWARDENS FOR THE APCM APRIL 2022-APRIL 2023
The past year has seen us return to virtually normal with all our services though with more lay leadership throughout the year. Juliette Jago and Mark Wilton are now active during most months along with the rest of the lay leader team, and it is good to see lay participation, not only in Kemble but throughout the Benefice.
There has still been some appreciable impact from Covid with many of our congregation being affected. Again, we have been delighted to see that we have demonstrated a strong parish community spirit and reached out to our parishioners in a variety of ways.
We have received and considered reports from all activity areas in the Parish and from the Deanery Synod.

Our morning services have been well attended and we have continued with streaming all Sunday services from Kemble. We have again enquired about the streaming numbers to give us an overall picture and so that we know how effective it is both within the Benefice and the wider world. More recently we have reintroduced normal communion i.e. wafers and wine if so wished, with the option to take a wafer only if the communicants are more comfortable with that

Fellowship. As we have returned to normal services, we have tried to ensure that those wanting to mix and those wishing to keep separate are both catered for. After the morning service we have reinstated hot drinks and snacks from the Fellowship corner which has been very popular and well attended.

The Source (family service) team have continued to produce varied and energetic services once a month and continue to bring more young people into our church.

Other events. Little Fishes has continued plus Open the Book. More of these later. Wild and Messy Church has been a strength continuing where possible in the open air at Somerford Keynes including parents and children. We again held our Lessons and Carols service with good attendance which was also streamed live.

We set up a number of detailed risk assessments as the rules and regulations changed, with all key functions reviewing the risks and mitigations involved in their events.

The fabric of the church remains in good repair with repairs completed to resolve the damp in the tower. As a result of the Quinquennial Survey both the heating and key areas of wiring have been repaired/replaced.

Organist. With the sad loss of David Stotthard, we have looked to employ new organists to enable our live singing to be enhanced. We have on occasions downloaded music onto the AV system which has worked well but we are also blessed with Edward Allen (occasionally assisted by his family) playing the organ on a more frequent basis, supported by Hedley Walls.

The increased involvement of lay leaders means that as we move forward with fewer clergy in the future we are utilising more lay participation in the services. There are two others in Kemble who are doing this year's Lay Leaders course, Judith Cutler and Tom Barrow, which the PCC have sponsored.
OFFICERS
Mark Wilton is willing to continue in the post of Church Warden for one more year but will be stepping down by no later than the 2024 APCM. Jill Kingston is willing to stand again as Churchwarden for the coming year.
We have put together a support system for the church wardens in terms of stand in rotas and leaders for each of the main rotas, including now the Streaming Service from All Saints with others trained up in its use.
We continue to be delighted to have Jean Whitehead as our secretary, she has kept us all to our tasks, and we are also grateful to Juliette for continuing to produce our annual Parish statistical report.

Tony Ferris has continued to perform exceptionally as our Treasurer. This role continues to be challenging as we further recover from the financial impact of the pandemic both in Kemble and throughout the Benefice. The increase in the number of persons who engage in The Parish Giving Scheme, primarily through Tony's efforts, continues to be a key source of stable finance for us. We also held a Gift Day which raised £3,000 during the year, to replace the fete which was cancelled due to the death of the Queen and the timing of her funeral.

We have again assumed that our Electoral Roll numbers have remained constant and our usual rotas for Church opening, readings, intercessions, sidesmen, sacristan, and flowers, have all been maintained. We are very grateful to those that put together these rotas both for us and the Parish Magazine.
We are extremely grateful for Trevor's leadership and care as we evolve through the coming years and thank those such as Pepita, Angie and David Austin, who continue to help where they can. We thank Liz Collins for also helping when she can whilst actively involved with events such as Wild and Messy church.
Some Special Mentions. We remembered David Stotthard in a memorial service in August. He was a great friend to many of us and his kind words and cheerful smile are sorely missed by us all.
At Christmas Tony Ferris stood down as conductor and leader of the choir and they made a special presentation to him after the Carol Service. Zoe Wolton has taken on the role of leader and conductor.
Pat and Tony Ferris are also standing down from both Little Fishes and Open the Book after many years and their contribution to, and positive impact on, the whole family of the church throughout that time has been immense. Cadie Aspray has volunteered to take on Little Fishes and Jill Kingston Open the Book. We are very grateful to both of them for taking on these roles.
We add our deep felt thanks to everyone else who has benefited from the love and dedication that Pat and Tony have shown to so many over many years. Quite simply thank you and God Bless.
Finally, our blessings go to all of our congregation and community.
Jill Kingston and Mark Wilton Churchwardens March 2023
FABRIC REPORT
ALL SAINTS CHURCH KEMBLE
14/3/23
Quinquennial Report
The Quinquennial report was carried out last summer and highlighted a number of routine maintenance items to be addressed over the next five years. These include some pointing on the exterior and repainting on the interior. Nothing serious was thrown up. A copy has been circulated to the Church Wardens and the Vicar. If anyone else wants to see it I can circulate it to them.
The Architects summary was as follows:
"The building is considered to be in fair condition overall. There are some missing and cracked slates which should be replaced. Parts of the rainwater disposal system require overhaul and redecoration. There are defects in the masonry walls which need to be repaired and some cracks which should be monitored."
An inspection of the roof tiles by John Gardiner is in hand weather and his schedule permitting.
Electrical Quinquennial Report
An Electrical Survey was carried out in September of last year. There were 8 x C2 (Potentially dangerous) conditions identified but no C1 (Danger Present). A further 6 x C3 (Improvements recommended) were identified. These are items requiring attention but are not urgent or dangerous.
Most of the C2 items have been addressed with the exception of the lighting cabling which had a low insulation value, the spotlight to the lectern which is corroded and there is a high level taped up mineral cable that is not being used but which is marked live that needs addressing. The sockets in the Ewen Aisle have now all been replaced; the Chancel lighting switch has also been replaced and the external earthing point has been renewed and reduced to ground level where it will hopefully not get damaged again by mowing.
SSE have been notified of the under sizing and incorrectly coloring of their supply lines. They have inspected and promised to address the issue but may need further chasing.
We are working through the remaining C3 items although the under pew heating which would be better served with a more suitable cabling has been postponed pending re ordering.
It should be noted that much of the wiring in the church is estimated at being 40+ years old. The Pyro mineral cabling is generally very long lasting but as with the Ewen Aisle, the sockets are slowly becoming unserviceable. We will have to replace these in time which may entail new wiring as it is questionable to reconnect mineral cabling to new sockets. Mineral cabling is no longer recommended.
We have a certificate for the work carried out to date.
RE-ORDERING
The Legacy Committee met on 2nd February to consider the Design and Development Notes drawn up by the Architect.
The items for consideration were discussed and it was agreed that the PCC would be asked to give their comments prior to reconsulting the Architect and obtaining costings.
The Key points of the proposals are as follows:
THE FLOOR. The key transformation would entail raising the floor level inside the church to match the chancel step. The floor would be re-laid in stone tiles. However, the Ewen Aisle would be left at the present floor height entailing a step down next to the pulpit. Consideration would need to be given to re-carpeting the Ewen Aisle.

A free-standing acrylic Dais would be acquired for the leader/speaker to manage their notes etc when speaking from the floor.

EWEN AISLE. In the longer term a project to convert the Ewen Aisle into a self-contained break out space with a partition screen to enable it to function for Children during the service. Included would be the sale of the organ and the opening up of the wall behind the Organ to provide access to the Porch and the new toilets. This was discussed but recognized as being a Phase 2.
THE PORCH. As a result, the door into the church would be replaced with a glass door and the floor would gently descend from just inside the church towards the entrance to the porch.

The stone bench on the left would be removed and the walls cleaned and limewashed.

A new Notice Board would be installed and repositioned.

The slabs in the porch would be retained with some needing to be replaced. They would have to be lifted and re-laid to enable a slope to be incorporated.

The entrance to the Porch would be fitted with a wood and glass screen and double glass doors and a purpose-built counter installed on the left to act as a reception.

OUTSIDE. The outside of the Porch would be relandscaped to allow wheelchair access at all times leading out onto the path which would be paved in the center to the width of a wheelchair.
TOILET. A new Toilet would be constructed outside the Porch to the left with access from the Porch. The existing toilet would be repurposed for storage.
INSIDE THE CHURCH. The pews would be stripped back to the wood and preserved in lime wax to give a lighter colour. The seating would be cushion upholstered for comfort. The front pews would be fitted with a slider on the feet to allow for repositioning and angled echelon style.
OVERHEAD. The ceiling would be painted white between the rafters to create a strong feeling of light in the church.
GREENING. Matt Fulford to be consulted on the merits of underfloor heating or under pew heating in order to become Net Zero. PV on the roof and air source heat pumps would also need to be considered. (From a presentation by Matt Fulford attended a few days earlier it was clear that he favored under pew heating as the most effective way for providing short term heating in churches) Underfloor heating requires effective insulation below it and is best suited to background heating.
CURTAIN BEHIND ALTAR. Consideration to be given to replacing the curtain behind the Altar with a fresh-looking design to compliment the Millennium Window. (Project for self-supply from congregation?)
ORGAN/KEYBOARD. A new keyboard to be sourced and installed in a purpose-built cabinet. Specification would include a full suite of sampled Organ and Piano to the highest standard. Location would be to replace the existing Piano.
DAMP PATCHES. Examination of the West wall and Vestry entrance area would be undertaken to determine the cause of damp and rectified.
CHAIRS. Consideration to be given to acquiring suitable chairs to be used in the Fellowship Corner and the Ewen Aisle. Surplus benches to be sold.
CHURCH SPIRE
During the first few months of 2022 work was carried out on the spire to remedy some leaks that were entering the bell housing area. That work was completed including bringing the spire up to speed on the latest lightening conductor regulations. Total cost £7,152.00 incl VAT.
Family Service and Sunday School Report 2022-23
Family Services (Morning Source)
These services happen on the 2nd Sunday of the month at 10am, unless the calendar dictates a change, in such as Mothering Sunday, Easter and Remembrance, etc.
Service highlights for this period include the Palm Sunday walk with hot cross buns, Garden praise with thanks to Colin and Binnie, various Baptisms including the one led by Wendy Wilby, our Harvest service where we welcomed staff from GDASS who explained their work and the importance of our continuing support, a gift service in December hampered (or enhanced!) by snow and the Crib service, this year held in the church with about 85 people in attendance.
A special thanks must go Judith Cutler for her work liaising with GDASS and arranging the collections of toiletries and gifts and to Karen, Ian, Pat and Tony for their monthly delivery of items to the food bank of items donated during these services.
While the use of the AV has enabled online worship we are conscious of looking to use a live band where possible, equally the puppet sketches are increasingly either pre-recorded or carried out "in the flesh".
Attendance is steady at our services, with maybe less families but often a rotation of different families, it has been noticed that a lot more sit in the pews at the front which is beneficial to participation. To encourage wider attendance, we are planning to promote the significant services we hold, like Mothering Sunday, with posters and online posts. Currently emails are sent prior to our services to a list of people collated, by permission, during lockdown and messy church activities, etc.
We endeavour to keep mindful of growing our team and including more and more people in the running of services and engaging outside speakers to add interest and variety.
Sunday School (looking for a new name!)
This runs on the first Sunday of the month, during the Communion service. Children, and parent's if they wish, come to the Ark, by kind permission of Jill and Martin, where we focus on a series, using material from Faith in Kids, this will be based around a bible passage, involving activity, craft and prayer with the emphasis on knowing Jesus personally. Attendance is steadily between two and four families.
Cadie Aspray
February 2023
Report Spring 2023
CIRENCESTER DEANERY SYNOD: year ended 31 December 2022
This report, provided for APCM meetings, summarises the discussions of the Cirencester Deanery Synod during the year ended 31 December 2022.
Introduction
Cirencester Deanery Synod is formed of more than 45 parishes situated between Lechlade and Shipton Moyne and from Elkstone or Birdlip to the Wiltshire border. The Synod comprises all stipendiary incumbents and nominates lay representatives proportionate to the size of their respective parish. Thus, many small parishes nominate a single representative whilst those with larger Usual Sunday Attendances may have 2, 3 or 4 members normally appointed for a period of three years.
Officers of the Cirencester Deanery Synod in 2022:
| | |
| --- | --- |
| Post | |
| Area Dean | Revd Dr Andrew Cinnamond, Revd Canon Graham Morris, Revd Canon John Swanton and Revd Val Thorne. |
| Lay Chair | George Collins |
| Parish Share Apportionment Officer | Vacant throughout the year |
| Safeguarding Officer | Jackie Colburn |
| Standing Committee member | Aileen Anderson |
| Secretary | Michael Spittle |
At 1 January 2022, duties of Area Dean were divided across four clergy who focus on respective subjects as training, Synod chair, assets and welfare.
Some parishes have not identified lay representatives although, in several of these, local Church officers have agreed to receive the Deanery's publications and minutes. In brief, the Deanery Synod is a link between parishes and the Gloucester Diocesan Synod which also explores the objectives of Diocesan Vision and informs its members of items of interest, as an example, financial affairs, governorship of CofE schools or safeguarding. It also forms the electorate of the Gloucester Diocesan and General Synods of the Church of England.
Three meetings were successfully held in a mixture of zoom and face to face during 2022.
Deanery Strategy Plan
Preparation of the Deanery Strategy plan for future resourcing of Parishes in terms of stipendiary clergy, lay worship leaders and finance continued throughout the year. The work has been assisted by an experienced consultant (financed by the Diocese from revenue other than Parish Share) although progress was blighted in the early stages by covid infections. During the summer, a programme of engagement meetings throughout the benefices was pursued. Attendance by local population was variable. However, these events (five in number) reminded congregations that several benefices have clergy whose ages are skewed towards retirement at times when the number of newly trained clerics has fallen far short of anticipated vacancies.
The Deanery remains committed to the legal requirement of one eucharist service per benefice each week. However, the role of clergy including work in schools and with individual cases of marriage or funeral services remains dominant. In addition, non-eucharist services are conducted. In this factor, the Deanery trained nine Lay Worship Leaders in the Spring 2022 and expects to report about more people, offering all-age services, music or liturgy, for 2023.
Disinvestment in the Fossil Fuel Industry
A motion which recommended the Gloucester Diocesan Synod to explore a motion to General Synod on an inhibition of financial investment in sectors of the fossil fuel industry was approved by Deanery Synod and later endorsed by the Diocesan Synod. The specific purpose was to disallow investment in added exploration of fossil fuels and subsequent pollutants. However, some relaxation in the planned dates for implementation of the restrictions was agreed while supplies from markets other than Russia are identified.
Safeguarding
Training of Parish Safeguarding Officers and other personnel has been rigorously pursued with much positive effect during the year.
Parish Share
Officers remained grateful for Parish Share remittances, the majority of these funds financing clergy costs.
"There is a welcome in the …."
An amusing talk, by the Diocesan Interim Director of Mission and Ministry, noted the paramount importance of welcoming potential newcomers to Church with exchanges of contact details and maintenance of interest in developing appropriate fellowship.
Michael Spittle
Secretary to Cirencester Deanery Synod m.spittle46@btinternet.com
Bell- ringing at Kemble Church 2022
1. Ringing Chamber, Intermediate Room, & Belfry.
We were able to start ringing again on the Monday evening practice, after the often-confusing rules and regulations of 2021.
We started by ringing in the New Year at 1200 on the 1st January whereby we ring for about 15 minutes and then have a
small social gathering of ringers and their families.
2. Events 2022
All the following ringing was in accordance with instructions/recommendations received from the Central Council of Church Bell Ringers (CCCBR).
On June 3rd we rang to celebrate the Platinum Jubilee of Queen Elizabeth II.
Sadly, on September 9th we rang muffled bells on the announcement of the death of Queen Elizabeth, and again muffled bells were rung on September 19th prior to the funeral of Her Majesty. On both these occasions the ringing concluded with 96 rings of the tenor bell to commemorate the long life of the Queen. Afterwards a certificate detailing the above was produced and framed, and this can be found in the ringing chamber.
During this period, the muffles (leather pads which are buckled on to the clapper of each bell) were put on and taken off a number of times usually by 4 people. At least we were able to give the bells a routine inspection at the same time. No obvious faults found. Once the weather gets a bit warmer, a formal maintenance routine will be carried out.
While the above was happening, we rang for 3 Saturday weddings, July 30th, September 17th and December 3rd, on each occasion ringing as the Bride and Groom came out of the church.
On December 5th we had our annual Christmas dinner at the Thameshead, for all the ringers, their families and guests, which as always is a very convivial evening!
Events for 2023 Nothing planned as yet.
John Griffin- Tower Captain.
January 25th, 2023.
Parish News Report
2022-2023
Since resumption of the production of the magazine in paper form as well as online from April 2021, paper copy circulation now hovers around 320.
Nicola Jones is the coordinating editor, with continuing help from Michael Binks and Linda Tait. Now is an ideal time to contact Nicola if you think you might be able to help with one or two issues – or more, but why not try it first. The team are always glad of help and are welcoming and supportive if you are willing to give this a try.
Please support the editors by giving them prompt notification if something is to be submitted and consider whether you might be able to offer them an occasional month off. Enormous thanks to Nicola for keeping the magazine going as a reflection of what lovely, vibrant, village communities we are part of.
As always, the main complaint we receive is that we have left something out. Whilst, on occasion, that is a mistake on our part, it might also be because we just did not know, so please tell us anything you would like included – we would always prefer to be told something several times than not at all.
Huge thanks must go to Pat Ferris, who kindly proof reads any sections we can get done promptly – you can always tell which parts Pat has not been shown. Pat also co-ordinates the advertisements and Tony Ferris organises the back page and any money questions. Jerry and Julia Clarke organise the distribution, and our thanks also go to their lovely team of deliverers who go out in all weathers. Swiftprint continue to be patient, efficient and charming, usually with unreasonably late requests from the team. However, as they are not open on Saturdays, if you might be able to take on the task of collecting from the printers, say once or twice in the year, that too would be appreciated.
Do signpost newcomers to the magazine online and do feel free to provide them to anyone who might be interested without asking for the 50p: deliverers are always welcome to carry an few extra copies, or copies can be picked up in church.
You might also be interested to know that Poole Keynes church provide a copy to everyone in their village, collecting payment from those willing to pay and subsidising the remainder.
March 2023
REPORT ON KEMBLE CHURCH CHOIR FOR 2023 APCM
I would first like to mention David Stothard who died on 5th June 2022 and for whom the Choir led the singing in what was a very emotional Memorial Service for us on 26th June.
David providing accompaniment on organ and piano for both practices and services for many years and I really appreciated his suggestions and general support to me personally.
Before that, Easter was the last Festival Service I was in charge of the Choir. Due to my own ill health I had to retire from the Choir, and I was both delighted and relieved that Zoe Wolton, who had been a member of the Choir for many years, agreed to take over.
Zoe led the Choir for the Christmas 2022 Carol Service and did a great job. I am confident that the Choir is in good hands and wish them well for the future.
Tony Ferris
09.02.23
REPORT ON OPEN THE BOOK FOR 2023 APCM
We are now in our fifteenth year of Open the Book at Kemble Primary School.
All the team are very enthusiastic, even on those early cold winter mornings, and enjoy the fellowship and fun of the rehearsals and performances. We have a prayer together before each presentation and another one at the end before we leave the school. Occasionally the rehearsal might be a bit disjointed but when we present the story to the children it always seems to run smoothly. Sometimes, either through necessity or appropriateness, we involve pupils in our presentations, and they are always eager to take part. Examples are where we need soldiers, pigs, Mary, and Joseph or even to swell the crowd scenes.
We now have thirteen members in our OTB Team with the recent additions of Jill and Martin Kingston and Luke Campbell. This gives us flexibility with allocating parts and coping with absences through holidays, sickness and other commitments. I believe we are one of the strongest teams in the area, if not in the Diocese.
Sometimes we hear from parents, either directly or indirectly, saying how much the children enjoy Open the Book which is appreciated and inspires us.
Pat and I are retiring from the team at Easter and very much hope that someone will continue this mission in our local school.
Tony Ferris
07.02.23
REPORT ON LITTLE FISHES FOR 2023 APCM
Now in its twentieth year, Little Fishes continues to attract parents and carers with babies and young children. It is an opportunity for the adults to sit and chat to each other over a cup of tea while the children play with the wide selection of toys we have.
This report will be my last as I am retiring from running Little Fishes. I am delighted that Cadie has agreed to take over; I know she will do a brilliant job. She has been coming along, sometimes with Florence, and getting to know the current attendees.
I thank my loyal support team; Liz, Julia, Linda and Anne and also the "heavy gang"; Everitt, Ian, and Rob who set up for us. A special thank you to Everitt and Alan who have been helping since 2003 when we first started.
It has been a privilege spending time with the young families over the years, many of the children we now see in Kemble School when we do Open the Book. The first Little Fishes are now either at college or working.
I am not saying goodbye to Little Fishes as I intend to retire into the kitchen to make the tea!
Long may Little Fishes continue!
Pat Ferris
08.02.23
ALL SAINTS KEMBLE PCC
PCC EX OFFICIO MEMBERS
CLERGY TREVOR KEMP
CHURCHWARDENS
MARK WILTON
JILL KINGSTON
SECRETARY JEAN WHITEHEAD
TREASURER TONY FERRIS
SYNOD MEMBERS
COLIN RANK
KAREN CZAPIEWSKI
RACHEL JAGO
PATRON BINNIE RANK
PCC ROLLING MEMBERSHIP
3 Year Membership ending 2025.
MARTIN KINGSTON
CADIE ASPREY
3 Year Membership ending 2024.
HOWARD DAVIES
JULIETTE JAGO
TONY FERRIS
3 Year Membership ending 2023.
JEAN WHITEHEAD