You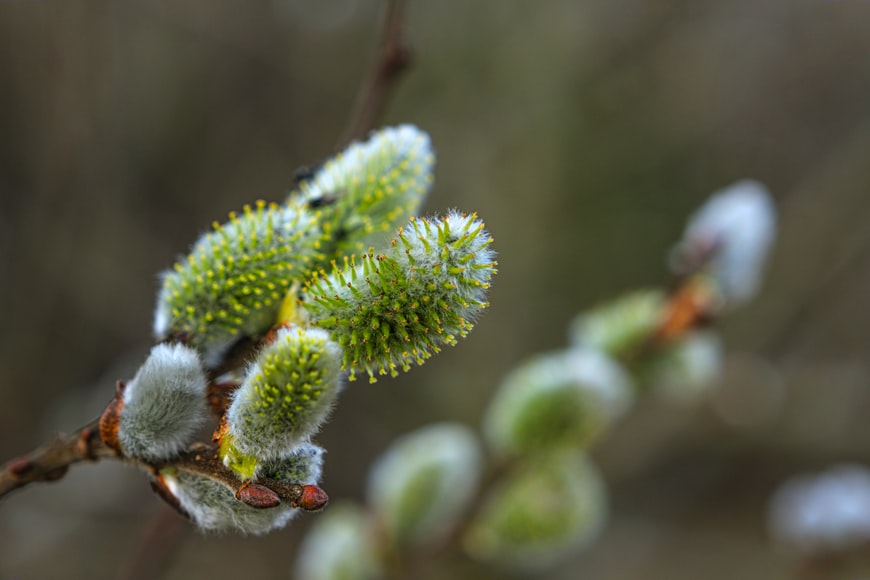 may find it helpful to print out this page before the service begins. Scroll to the bottom for the Printer version.
The Live Stream has now moved from YouTube to
'The Sunday Service' Live Link from All Saint's Kemble
The service will begin at 10:00am:-
Click here to join in.
Notices:
Zoom Children's Church is at 9:30am via a private link please message rector@thamesheadchurches.org.uk for how to join or see our website.
Little Fishes on Monday 14th March in Kemble village hall 2.00 pm to 4.00 pm
Home Groups- Everyone Welcome.
For Wed evenings 7:30pm: contact Martin and Jill Kingston
Thurs 7:30pm on zoom –just join via our website link or speak to Liz Collins.
Zoom coffee mornings weekdays 10:30 (link on Virtual Church Hall tab)
Zoom Night Prayer (compline) 9:00 pm Mon, Wed and Fri evenings– via website.
Zoom Prayer Meeting Tuesday 8:30 – 9:00am
Open the Book in Kemble School on Thursday morning.
Ukraine Appeal. If you would like to make a monetary donation then please contact the DEC (disaster emergency committee) humanitarian appeal which includes the likes of Christian Aid, Oxfam, and Save the Children on their website i.e. https://www.dec.org.uk/appeal/ukraine-humanitarian-appeal
We have been asked to participate in a collection for Ukraine. Please can you bring to church on Sunday Warm clothes Blankets, Rice, ChickPeas, Lentils, Salt, Wheat Flour, No bag should be more than 3kg
Tinned food that doesn't need a tin opener, Energy Bars, Cup a soups. The church will remain open in the afternoon on Sunday for others to add things.
Please tell others in the village. There are vans going from Swindon on Sunday and Monday.
This is being coordinated by Jill Kingston, please contact her direct if you have any questions, kingsjill50@gmail.com
Next week in Kemble it will be a service of Morning Prayer at 10.00 am led by Mark Wilton. Also, Wild and Messy Sunday 20th March 2.30pm at Somerford Keynes churchyard/church.
There will be refreshments available in Church after this service. Please stay if you can and enjoy the fellowship.
Morning Prayer
Leader: O Lord open our lips
All: and our mouth shall proclaim your praise.
Leader: Give us the joy of your saving help
All: and sustain us with your life-giving Spirit.
Hymn: 52 At the name of Jesus
At the name of Jesus
Every knee shall bow,
Every tongue confess Him
King of glory now;
'Tis the Father's pleasure
We should call Him Lord,
Who from the beginning
Was the mighty Word.
At his voice creation
Sprang at once to sight,
All the angels' faces
All the hosts of light,
Thrones and dominations,
Stars upon their way,
All the heavenly orders
In their great array.
Humbled for a season,
To receive a name
From the lips of sinners
Unto whom He came;
Faithfully He bore it
Spotless to the last,
Brought it back victorious,
When from death He passed.
Bore it up triumphant
With its human light,
Through all ranks of creatures
To the central height,
To the throne of Godhead,
To the Father's breast,
Filled it with the glory
Of that perfect rest.
In your hearts enthrone Him;
There let Him subdue
All that is not holy,
All that is not true;
Crown Him as your Captain
In temptation's hour,
Let His will enfold you
In its light and power.
Truly, this Lord Jesus
Shall return again,
With His Father's glory,
With His angel-train;
For all wreaths of empire
Meet upon His brow,
And our hearts confess Him
King of glory now.
Leader: O God, who calls all life into being,
All: The earth, sea and sky are yours.
Leader: Your presence is all around us,
All: Your Spirit enlivens all who walk the earth,
With her we yearn for justice to be done,
For creation to be freed from bondage,
For the hungry to be fed,
For captives to be released,
For your kingdom of peace to come on earth.
Confession
The Spirit of the Lord fills the world and knows every word and deed.
Let us then open ourselves to the Lord and confess our sin in penitence and faith.
We have not always worshiped God, our creator.
All: Lord, have mercy.
We have not always followed Christ our Saviour.
All: Christ, have mercy.
We have not always trusted in the Spirit, our guide.
All: Lord have mercy.
May the Father forgive us by the death of his Son and strengthen us to live in the power of the Spirit all our days.
All: Amen.
The Collect
Almighty God,
Whose Son revealed in signs and miracles
The wonder of your saving presence:
Renew your people with your heavenly grace,
And in all our weakness
Sustain us by your mighty power;
Through Jesus Christ your Son our Lord,
Who is alive and reigns with you,
In the unity of the Holy Spirit,
One God, now and forever. Amen.
Readings: sit for the reading
Philipians Ch 3 v17 - Ch4 v1 ©NRSV
17 Brothers and sisters, join in imitating me, and observe those who live according to the example you have in us. 18 For many live as enemies of the cross of Christ; I have often told you of them, and now I tell you even with tears. 19 Their end is destruction; their god is the belly; and their glory is in their shame; their minds are set on earthly things. 20 But our citizenship is in heaven, and it is from there that we are expecting a Saviour, the Lord Jesus Christ. 21 He will transform the body of our humiliation so that it may be conformed to the body of his glory by the power that also enables him to make all things subject to himself.1 Therefore, my brothers and sisters, whom I love and long for, my joy and crown, stand firm in the Lord in this way, my beloved.
This is the word of the Lord.
All: Thanks be to God.
Luke Ch 13 v 31-end ©NRSV
31 At that very hour some Pharisees came and said to him, 'Get away from here, for Herod wants to kill you.' 32 He said to them, 'Go and tell that fox for me, "Listen, I am casting out demons and performing cures today and tomorrow, and on the third day I finish my work. 33 Yet today, tomorrow, and the next day I must be on my way, because it is impossible for a prophet to be killed away from Jerusalem." 34 Jerusalem, Jerusalem, the city that kills the prophets and stones those who are sent to it! How often have I desired to gather your children together as a hen gathers her brood under her wings, and you were not willing! 35 See, your house is left to you. And I tell you, you will not see me until the time comes when[d] you say, "Blessed is the one who comes in the name of the Lord."'
This is the word of the Lord.
All: Thanks be to God.
Hymn: 556 O Jesus I have promised
O Jesus I have promised
To serve Thee to the end;
Be Thou forever near me,
My Master and my Friend;
I shall not fear the battle
If Thou art by my side,
Nor wander from the pathway
If Thou wilt be my Guide.
O let me feel Thee near me;
The world is ever near;
I see the sights that dazzle,
The tempting sounds I hear;
My foes are ever near me,
Around me and within;
But Jesus, draw Thou nearer,
And shield my soul from sin.
O let me hear Thee speaking
In accents clear and still,
Above the storms of passion,
The murmurs of self-will;
O speak to reassure me,
To hasten, or control;
O speak, and make me listen,
Thou Guardian of my soul.
O Jesus, Thou hast promised
To all who follow Thee
That where Thou art in glory
There shall Thy servants be;
And, Jesus, I have promised
To serve Thee to the end;
O give me grace to follow
My Master and my Friend.
O let me see Thy footmarks,
And in them plant mine own;
My hope to follow duly
Is in Thy strength alone.
O guide me, call me, draw me,
Uphold me to the end;
And then in heaven receive me,
My Saviour and my Friend.
Sermon
The Creed We stand
Let us declare our faith in God, Father, Son and Holy Spirit.
All: We believe in God the Father,
from whom every family
in heaven and on earth is named.
We believe in God the Son,
who lives in our hearts through faith,
and fills us with his love.
We believe in God the Holy Spirit,
who strengthens us
with power from on high.
We believe in one God;
Father, Son and Holy Spirit.
Amen.
Prayers (end with Lord's Prayer)
We say the Lord's Prayer together
Our Father in heaven,
Hallowed be your name,
Your kingdom come,
Your will be done on earth as it is in heaven,
Give us today our daily bread,
Forgive us our sins,
As we forgive those who sin against us,
Save us in the time of trial
And deliver us from evil,
For the kingdom, the power and the glory are yours,
now and forever. Amen.
The Power of Love The following responsory MAY be used
Leader: Out of death came life
All: and good defeated evil.
An empty cross and an empty tomb,
A nail mark shown and a presence known.
Leader: Out of sorrow came joy,
All: and God sent the Spirit:
Leader: coming like fire to all people and all ages,
All: coming to birth in the water of life.
Leader: Out of difference came unity
All: and God's people were called:
Leader: Called to receive him in bread and wine.
All: Called to be free in the power of love.
Leader: For when the Holy Spirit comes upon you,
You will be filled with power
All: and be witnesses for Christ to the ends of the earth.
Hymn: 834 Will you come and follow me
Will you come and follow me
If I but call your name?
Will you go where you don't know
And never be the same?
Will you let My love be shown,
Will you let My name be known,
Will you let My life be grown in you,
And you in Me?
Will you leave yourself behind
If I but call your name?
Will you care for cruel and kind
And never be the same?
Will you risk the hostile stare,
Should your life attract or scare?
Will you let Me answer prayer
In you and you in Me?
Will you let the blinded see
If I but call your name?
Will you set the prisoners free
And never be the same?
Will you kiss the leper clean,
And do such as this unseen,
And admit to what I mean
In you and you in Me?
Will you love the 'you' you hide
If I but call your name?
Will you quell the fear inside
And never be the same?
Will you use the faith you've found
To reshape the world around,
Through My sight and touch and sound
In you and you in Me?
Lord, Your summons echoes true
When You but call my name.
Let me turn and follow You
And never be the same.
In Your company I'll go
Where Your love and footsteps show;
Thus I'll move and live and grow
In You and You in me.
John Bell & Graham Maule ©WGRG Iona Community
Blessing or the Grace:
May Christ's holy, healing, enabling Spirit be with you and guide you on your way at every change and turn;
And the blessing of God almighty,
The Father, the Son, and the Holy Spirit,
Be with you and remain with you always, Amen.
OR The Grace
May the grace of our Lord Jesus Christ, and
the love of God, and the fellowship of the Holy
Spirit be with us all, now and evermore. Amen.

All: Filled with the Spirit's power,
We go in the light and peace of Christ.

CCLI Streaming Plus Licence 1844710 Some material © the Archbishops Council 2000
The Iona Community, Wild Goose Publications,