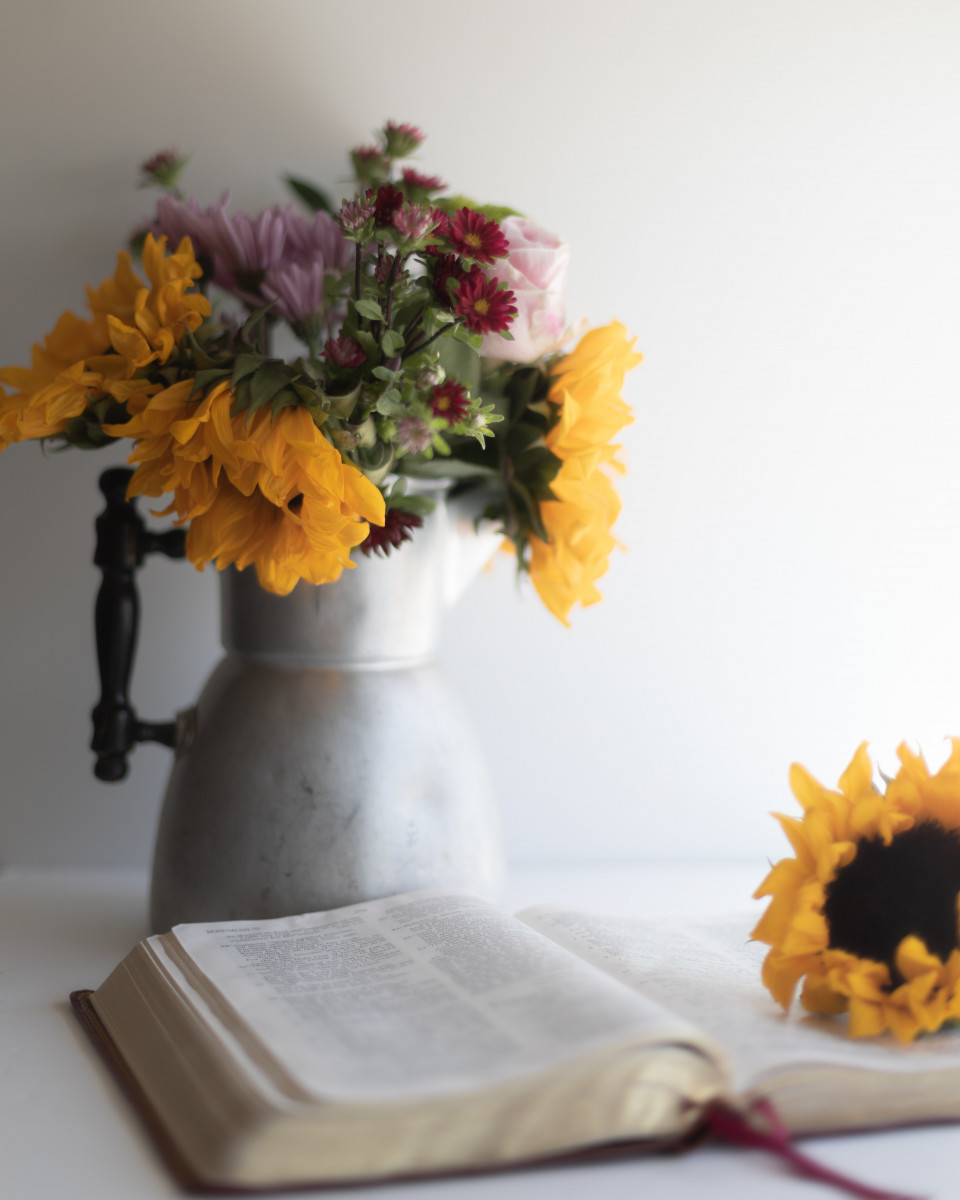 The service will begin at 10:00am:-
Click here to join in.
We will be enjoying 'Virtual Coffee' after the service.
Please have your device microphone and camera switched on if you want to be seen and heard. Then click here to download the ZOOM software (it's free) put the kettle on and join in.
Kemble Morning Prayer Service
Sunday 19th June at 10.00 am. Trinity 1
NOTICES
Welcome to our online service and notices.
Home Groups- Everyone Welcome.
For Wed evenings 7:30pm: contact Colin and Binnie Rank
Thurs evenings 7:30pm Home Group on Zoom – just join via our website link or speak to Liz Collins.
Zoom coffee mornings weekdays 10:30 am (link on Virtual Church Hall tab)
Zoom Night Prayer (compline) 9:00 pm Mon, Wed and Fri - via website.
Zoom Prayer Meeting Tuesday 8:30 – 9:00am
Little Fishes in Kemble village hall Monday 13th at 2.00 to 4.00 pm.
Open the Book in Kemble School starts again on Thursday 16th.
Wild and Messy Teddy bears picnic for Father's Day this afternoon 19th June at Kemble playing field on Windmill Road 12 noon – 2pm. Please bring teddies and a picnic!
Ukraine. If you would like to make a monetary donation then please contact the DEC (disaster emergency committee) humanitarian appeal which includes the likes of Christian Aid, Oxfam, and Save the Children on their website i.e. https://www.dec.org.uk/appeal/ukraine-humanitarian-appeal
Jill Kingston has also organised a more focused approach so please contact her at kingsjill50@gmail.com if you can help or are interested in donating.
Next Sunday's Benefice Service is at 10.00 am at Coates Village hall and continues the theme of Pastoral Principles. All are welcome.
The Service in Kemble on 26th June is a Memorial Service to David Stothard at 12:30pm at All Saints Church Kemble led by Trevor Kemp. The service is being streamed in the usual way just starting later and all are welcome. Sue is putting on lunch after the service for those who wish to stay and share memories of David.
We would ask for people to make cakes and let Mark Wilton or Sue Stothard know you are bringing them, and we need volunteers to help with the serving of food and drinks at the lunch please, again to let Mark or Sue know.
Leader: O Lord open our lips
All: and our mouth shall proclaim your praise.
Leader: The earth belongs to God,
All: the earth and all its people.
Leader: How good it is, how wonderful,
All: To live together in unity.
Leader: Love and faith come together,
All: Justice and peace join hands.
Leader: If Christ's disciples keep silent,
All: These stones would shout aloud.
Leader: O Lord open our lips
All: and our mouth shall proclaim your praise.
Hymn: 521 My Song is love unknown Samuel Crossman ©1692-1763
My song is love unknown,
My Saviour's love to me:
Love to the loveless shown,
That they might lovely be.
O who am I, that for my sake
My Lord should take frail flesh and die?
He came from His blessed throne,
Salvation to bestow;
But men made strange, and none
The longed-for Christ would know:
But O! my Friend, my Friend indeed,
Who at my need His life did spend.
Sometimes they strew His way,
And His sweet praises sing;
Resounding all the day
Hosannas to their King:
Then 'Crucify!' is all their breath,
And for His death they thirst and cry.
Why, what hath my Lord done?
What makes this rage and spite?
He made the lame to run,
He gave the blind their sight.
Sweet injuries! Yet they at these
Themselves displease, and 'gainst him rise.
They rise and needs will have
My dear Lord made away;
A murderer they save,
The Prince of life they slay,
Yet cheerful He to suffering goes,
That He His foes from thence might free.
Here might I stay and sing,
No story so divine;
Never was love, dear King!
Never was grief like Thine.
This is my Friend, in whose sweet praise
I all my days could gladly spend.
Confession
Leader: Holy God, maker of all
All: Have mercy on us.
Jesus Christ, servant of the poor
All: Have mercy on us.
Holy Spirit, Breath of life.
All: Have mercy on us.
Let us in silence confess our faults and admit our frailty.
Silence
All: Before God, with the people of God,
We confess to our brokenness:
To the ways we wound our lives,
The lives of others,
And the life of the world.
Leader: May God forgive us all, Christ renew us all,
And the Spirit of God enable us to grow in love.
All: Amen.
The Collect ( a gathering prayer for the day)
O God, the strength of all those who put their trust in you,
Mercifully accept our prayers
And, because through the weakness of our mortal nature
We can do no good thing without you,
Grant us the help of your grace,
That in the keeping of your commandments
We may please you both in will and deed;
Through Jesus Christ your Son, our Lord,
Who is alive and reigns with you,
In the unity of the Holy Spirit,
One God, now and for ever. Amen.
Readings: sit for the reading
Isaiah 65: 1-9 NRSV
The Righteousness of God's Judgement
65:1 I was ready to be sought out by those who did not ask,
to be found by those who did not seek me.
I said, 'Here I am, here I am',
to a nation that did not call on my name.
2 I held out my hands all day long
to a rebellious people,
who walk in a way that is not good,
following their own devices;
3 a people who provoke me
to my face continually,
sacrificing in gardens
and offering incense on bricks;
4 who sit inside tombs,
and spend the night in secret places;
who eat swine's flesh,
with broth of abominable things in their vessels;
5 who say, 'Keep to yourself,
do not come near me, for I am too holy for you.'
These are a smoke in my nostrils,
a fire that burns all day long.
6 See, it is written before me:
I will not keep silent, but I will repay;
I will indeed repay into their laps
7 their[a] iniquities and their[b] ancestors' iniquities together,
says the Lord;
because they offered incense on the mountains
and reviled me on the hills,
I will measure into their laps
full payment for their actions.
8 Thus says the Lord:
As the wine is found in the cluster,
and they say, 'Do not destroy it,
for there is a blessing in it',
so I will do for my servants' sake,
and not destroy them all.
9 I will bring forth descendants[c] from Jacob,
and from Judah inheritors[d] of my mountains;
my chosen shall inherit it,
and my servants shall settle there.
This is the word of the Lord.
All: Thanks be to God.
Hymn or song 598 Only by Grace can we enter
Gerrit Gustafson © Hossanna! Music
Only by grace can we enter,
Only by grace can we stand;
Not by our human endeavour,
But by the blood of the Lamb.
Into Your presence You call us,
You call us to come.
Into Your presence You draw us,
And now by Your grace we come,
Now by Your grace we come.
Lord, if You mark our transgressions,
Who would stand?
Thanks to Your grace we are cleansed
By the blood of the Lamb.
(Repeat)
Galatians 3: 23-29 NRSV
23 Now before faith came, we were imprisoned and guarded under the law until faith would be revealed. 24 Therefore the law was our disciplinarian until Christ came, so that we might be justified by faith. 25 But now that faith has come, we are no longer subject to a disciplinarian, 26 for in Christ Jesus you are all children of God through faith. 27 As many of you as were baptized into Christ have clothed yourselves with Christ. 28 There is no longer Jew or Greek, there is no longer slave or free, there is no longer male and female; for all of you are one in Christ Jesus. 29 And if you belong to Christ, then you are Abraham's offspring,[k] heirs according to the promise.
This is the word of the Lord.
All: Thanks be to God.
Sermon
The Creed We stand
Let us declare our faith in God, Father, Son and Holy Spirit.
All: We believe in God the Father,
from whom every family
in heaven and on earth is named.
We believe in God the Son,
who lives in our hearts through faith,
and fills us with his love.
We believe in God the Holy Spirit,
who strengthens us
with power from on high.
We believe in one God;
Father, Son and Holy Spirit.
Amen.
Prayers (end with Lord's Prayer)
We say the Lord's Prayer together
Our Father in heaven,
Hallowed be your name,
Your kingdom come,
Your will be done on earth as it is in heaven,
Give us today our daily bread,
Forgive us our sins,
As we forgive those who sin against us,
Save us in the time of trial
And deliver us from evil,
For the kingdom, the power and the glory are yours, now and forever. Amen.
The Affirmation The following responsory MAY be used
Leader: With the whole church
All: We affirm that we are made in God's image,
Befriended by Christ, empowered by the Spirit.
Leader: With people everywhere,
All: We affirm God's goodness at the heart of humanity, planted more deeply than all that is wrong.
Leader: With all creation
All: We celebrate the miracle and wonder of life;
The unfolding purposes of God,
Forever at work in ourselves and the world.
Hymn: 334 I heard the voice of Jesus Horatius Bonar
I heard the voice of Jesus say:
'Come unto Me and rest;
Lay down, thou weary one, lay down
Thy head upon My breast.'
I came to Jesus as I was,
Weary and worn and sad;
I found in Him a resting place,
And He has made me glad.
I heard the voice of Jesus say:
'Behold I freely give
The living water, thirsty one,
Stoop down and drink and live.'
I came to Jesus, and I drank
Of that life-giving stream;
My thirst was quenched, my soul revived,
And now I live in Him.
I heard the voice of Jesus say:
'I am this dark world's light;
Look unto Me, thy morn shall rise,
And all thy day be bright.'
I looked to Jesus, and I found
In Him my Star, my Sun;
And in that light of life I'll walk,
Till travelling days are done.
Leader: This is the day that the Lord has made;
All: We will rejoice and be glad in it.
Leader: We will not offer to God
All: Offerings that cost us nothing.
This or another Blessing or the Grace:
Christ the Good Shepherd,
Who laid down his life for the sheep,
Draw you and all who hear his voice,
To be one flock within one fold;
And the blessing of God Almighty
The Father, the Son, and the Holy Spirit,
Be with you and remain with you always, Amen.
OR The Grace
May the grace of our Lord Jesus Christ, and the love of God, and the fellowship of the Holy Spirit be with us all, now and evermore. Amen.

All: Filled with the Spirit's power,
We go in the light and peace of Christ.
CCLI Streaming Plus Licence 1844710 The Iona Community, Wild Goose Publications, Some material © the Archbishops Council 2000