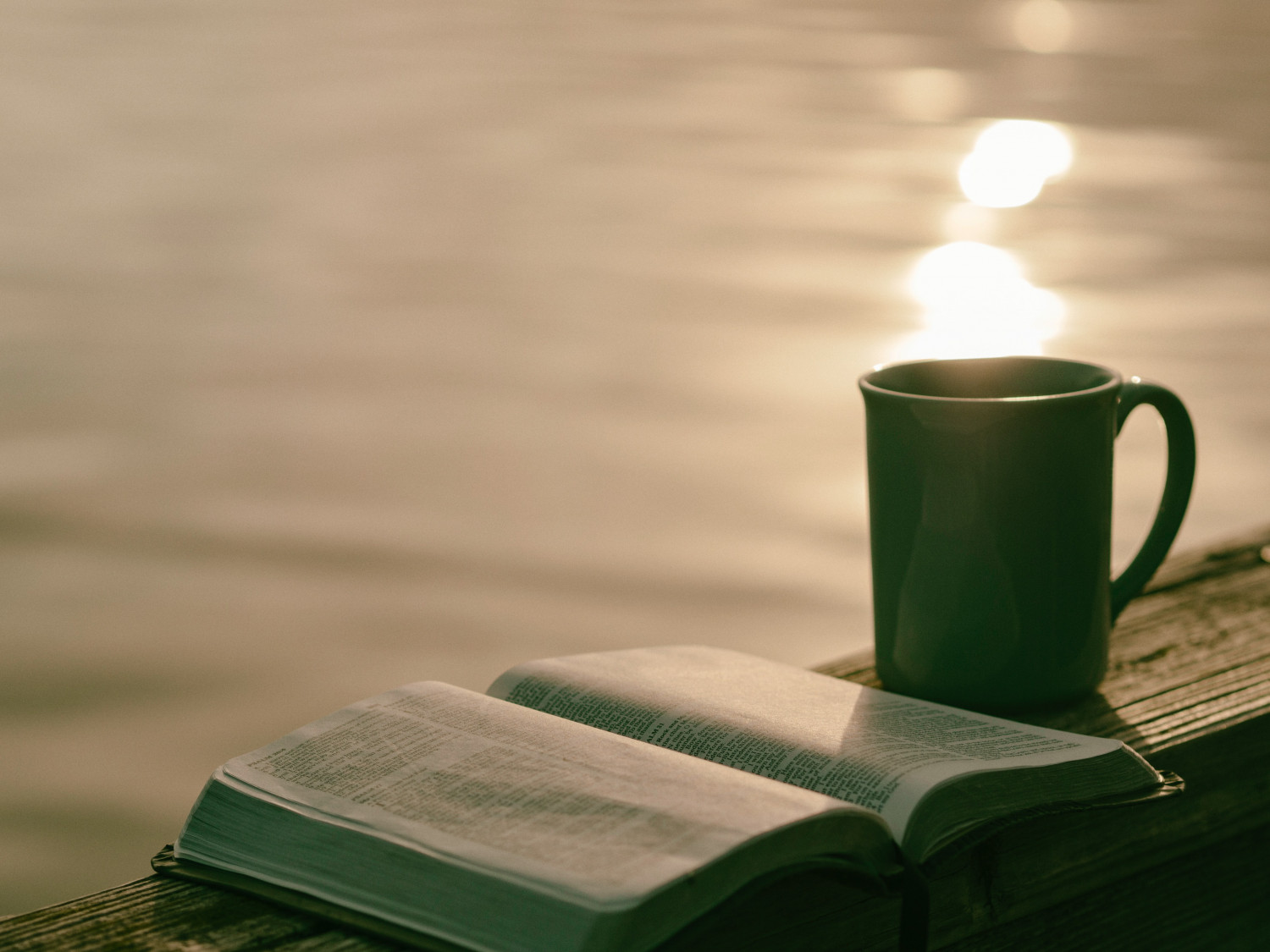 We have been experiencing technical difficulties with our usual Sunday Service streaming channel.
Today's link will take you to You Tube where we have set up an alternative channel for you to join the service.
The service will begin at 10:00am:-
Click here to join in.
We will be enjoying 'Virtual Coffee' after the service.
Please have your device microphone and camera switched on if you want to be seen and heard. Then click here to download the ZOOM software (it's free) put the kettle on and join in.
Celebration of Holy Communion
Ordinary Time
Notices
Home Groups- Everyone Welcome.
For Wed evenings 7:30pm: contact Colin and Binnie Rank
Thurs evenings 7:30pm Home Group on Zoom – just join via our website link or speak to Liz Collins.
Zoom coffee mornings weekdays 10:30 am (link on Virtual Church Hall tab)
Zoom Night Prayer (compline) 9:00 pm Mon, Wed and Fri - via website.
Zoom Prayer Meeting Tuesday 8:30 – 9:00am
Little Fishes in Kemble village hall Monday at 2.00 to 4.00 pm.
Open the Book in Kemble School on Thursday morning.
Tonight, on Zoom at 6.00pm there is an evening Source service.
Ukraine. If you would like to make a monetary donation then please contact the DEC (disaster emergency committee) humanitarian appeal which includes the likes of Christian Aid, Oxfam, and Save the Children on their website i.e. https://www.dec.org.uk/appeal/ukraine-humanitarian-appeal
Jill Kingston has also organised a more focused approach so please contact her at kingsjill50@gmail.com if you can help or are interested in donating.
Services on10th July 2022
Kemble Service is a Garden Service at 11.00 am at The Old Forge on Church Road led by the Source Team. Please let Binnie know if you are staying for the BBQ
St Mathew Coates at 9,30 am Holy Communion led by Rev Trevor Kemp.
St Michael and All Angels, Poole Keynes at 10.00am Holy Communion (by extension) led by Liz Collins.
St Peter Rodmarton at 11.00 am Morning Prayer led by Rev Trevor Kemp.
Welcome to worship
Leader: O Lord open our lips
All: and our mouth shall proclaim your praise.
Hymn 623 Praise my Soul
Praise, my soul, the king of heaven;
To His feet thy tribute bring.
Ransomed, healed, restored, forgiven,
Who like me His praise should sing?
Praise Him! Praise Him!
Praise Him! Praise Him!
Praise the everlasting King!
Praise Him for His grace and favour
To our fathers in distress;
Praise Him, still the same forever,
Slow to chide, and swift to bless.
Praise Him! Praise Him!
Praise Him! Praise Him!
Glorious in His faithfulness.
Father-like, He tends and spares us;
Well our feeble frame He knows;
In His hands He gently bears us,
Rescues us from all our foes.
Praise Him! Praise Him!
Praise Him! Praise Him!
Widely as His mercy flows.
Angels in the height, adore Him;
Ye behold Him face to face;
Sun and moon, bow down before Him,
Dwellers all in time and space.
Praise Him! Praise Him!
Praise Him! Praise Him!
Praise with us the God of grace!
Henry Frances Lyte
Leader: The earth belongs to God,
All: the earth and all its people.
Leader: How good it is, how wonderful,
All: To live together in unity.
Leader: Love and faith come together,
All: Justice and peace join hands.
Leader: If Christ's disciples keep silent,
All: These stones would shout aloud.
Leader: O Lord open our lips
All: and our mouth shall proclaim your praise.
Confession
The grace of God has dawned upon the world with healing for all.
Let us come to him, in sorrow for our sins, seeking healing and salvation. c/f Titus2:11
Leader: Holy God, maker of all
All: Have mercy on us.
Jesus Christ, servant of the poor
All: Have mercy on us.
Holy Spirit, Breath of life.
All: Have mercy on us.
Let us in silence confess our faults and admit our frailty.
Silence
All: Before God, with the people of God,
We confess to our brokenness:
To the ways we wound our lives,
The lives of others,
And the life of the world.
Leader: May God forgive us all, Christ renew us all,
And the Spirit of God enable us to grow in love.
All: Amen.
The Collect
Almighty God,
you have broken the tyranny of sin
and have sent the Spirit of your Son into our hearts
whereby we call you Father:
give us grace to dedicate our freedom to your service,
that we and all creation may be brought
to the glorious liberty of the children of God;
through Jesus Christ your Son our Lord,
who is alive and reigns with you,
in the unity of the Holy Spirit,
one God, now and for ever.
First Reading:
Galatians 6: 7-16 NRSV
7 Do not be deceived; God is not mocked, for you reap whatever you sow. 8 If you sow to your own flesh, you will reap corruption from the flesh; but if you sow to the Spirit, you will reap eternal life from the Spirit. 9 So let us not grow weary in doing what is right, for we will reap at harvest time, if we do not give up. 10 So then, whenever we have an opportunity, let us work for the good of all, and especially for those of the family of faith.
Final Admonitions and Benediction
11 See what large letters I make when I am writing in my own hand! 12 It is those who want to make a good showing in the flesh that try to compel you to be circumcised—only that they may not be persecuted for the cross of Christ. 13 Even the circumcised do not themselves obey the law, but they want you to be circumcised so that they may boast about your flesh. 14 May I never boast of anything except the cross of our Lord Jesus Christ, by which[c] the world has been crucified to me, and I to the world. 15 For[d] neither circumcision nor uncircumcision is anything; but a new creation is everything! 16 As for those who will follow this rule—peace be upon them, and mercy, and upon the Israel of God.
This is the word of the Lord.
All: Thanks be to God.
Hymn 317
How deep the Father's love for us,
How vast beyond all measure,
That He should give His only Son
To make a wretch His treasure.
How great the pain of searing loss –
The Father turns His face away,
As wounds which mar the Chosen One
Bring many sons to glory.
Behold the man upon a cross,
My sin upon His shoulders;
Ashamed, I hear my mocking voice
Call out among the scoffers.
It was my sin that held Him there
Until it was accomplished;
His dying breath has brought me life –
I know that it is finished.
I will not boast in anything,
No gifts, no power, no wisdom;
But I will boast in Jesus Christ,
His death and resurrection.
Why should I gain from His reward?
I cannot give an answer;
But this I know with all my heart –
His wounds have paid my ransom.
Stuart Townend © Thankyou Music
Gospel Reading:
Hear the Gospel of our Lord Jesus Christ according to N.
All: Glory to you, O Lord.
Luke 10:1-11 + 16-20 NRSV
The Mission of the Seventy
10 After this the Lord appointed seventy[a] others and sent them on ahead of him in pairs to every town and place where he himself intended to go. 2 He said to them, 'The harvest is plentiful, but the labourers are few; therefore ask the Lord of the harvest to send out labourers into his harvest. 3 Go on your way. See, I am sending you out like lambs into the midst of wolves. 4 Carry no purse, no bag, no sandals; and greet no one on the road. 5 Whatever house you enter, first say, "Peace to this house!" 6 And if anyone is there who shares in peace, your peace will rest on that person; but if not, it will return to you. 7 Remain in the same house, eating and drinking whatever they provide, for the labourer deserves to be paid. Do not move about from house to house. 8 Whenever you enter a town and its people welcome you, eat what is set before you; 9 cure the sick who are there, and say to them, "The kingdom of God has come near to you."[b] 10 But whenever you enter a town and they do not welcome you, go out into its streets and say, 11 "Even the dust of your town that clings to our feet, we wipe off in protest against you. Yet know this: the kingdom of God has come near."[c]
16 'Whoever listens to you listens to me, and whoever rejects you rejects me, and whoever rejects me rejects the one who sent me.'
The Return of the Seventy
17 The seventy[d] returned with joy, saying, 'Lord, in your name even the demons submit to us!' 18 He said to them, 'I watched Satan fall from heaven like a flash of lightning. 19 See, I have given you authority to tread on snakes and scorpions, and over all the power of the enemy; and nothing will hurt you. 20 Nevertheless, do not rejoice at this, that the spirits submit to you, but rejoice that your names are written in heaven.'
This is the Gospel of the Lord.
All: Praise to you, O Christ.
Sermon
The Creed
Let us declare our faith in God, Father, Son and Holy Spirit.
All: We believe in God the Father,
from whom every family
in heaven and on earth is named.
We believe in God the Son,
who lives in our hearts through faith,
and fills us with his love.
We believe in God the Holy Spirit,
who strengthens us
with power from on high.
We believe in one God;
Father, Son and Holy Spirit.
Amen.
Prayers
The Peace cf John 20.19
To crown all things there must be love,
To bind all together and complete the whole.
Let the peace of Christ rule in our hearts. cf Col 3: 14
The peace of the Lord be always with you
All: and also with you.
NOTICE re distribution of HC in both kinds
Option: 1) come and receive bread as in recent months
Option 2) Stay to share the wine.
When you come up we will use the full altar rail as pre-pandemic. If you wish to only receive the host then when you are ready simply return to your seat.
If staying then the chalice will come as pre-covid.
If you are waiting and someone leaves please DO NOT slip in but wait as if the sanctuary rail was full to avoid any confussion.
Hymn 681:
Such love, pure as the whitest snow;
Such love, weeps for the shame I know;
Such love, paying the debt I owe;
O Jesus, such love.
Such love, stilling my restlessness;
Such love, filling my emptiness;
Such love, showing me holiness;
O Jesus, such love.
Such love, springs from eternity;
Such love, streaming through history;
Such love, fountain of life to me;
O Jesus, such love.
Graham Kendrick © Thankyou Music
Music plays while the table is prepared
(For those of our church family who cannot be present with us physically we encourage you to share in the prayer, meditate on the gift and sacrifice of our Lord and know that we are all joined as one in the family of heaven that our communion may also be yours in spirit.
The Eucharistic Prayer (D)
The Lord be with you All: and also with you.
Lift up your hearts. All: We lift them to the Lord.
Let us give thanks to the Lord our God.
All: It is right to give thanks and praise.
Almighty God, good Father to us all, your face is turned towards your world.
In love you gave us Jesus your Son to rescue us from sin and death.
Your Word goes out to call us home to the city where angels sing your praise.
We join with them in heaven's song:
All: Holy, holy, holy Lord,
God of power and might,
heaven and earth are full of your glory.
Hosanna in the highest.
Blessed is he who comes in the name of the Lord.
Hosanna in the highest.
Father of all, we give you thanks for every gift that comes from heaven.
To the darkness Jesus came as your light. With signs of faith and words of hope he touched untouchables with love and washed the guilty clean.
This is his story.
All: This is our song: Hosanna in the highest.
The crowds came out to see your Son, yet at the end they turned on him. On the night he was betrayed he came to table with his friends to celebrate the freedom of your people.
This is his story.
All: This is our song: Hosanna in the highest.
Jesus blessed you, Father, for the food; he took bread, gave thanks, broke it and said: This is my body, given for you all.
Jesus then gave thanks for the wine; he took the cup, gave it and said: This is my blood, shed for you all for the forgiveness of sins.
Do this in remembrance of me.
This is our story.
All: This is our song: Hosanna in the highest.
Therefore, Father, with this bread and this cup we celebrate the cross on which he died to set us free. Defying death he rose again
and is alive with you to plead for us and all the world.
This is our story.
All: This is our song: Hosanna in the highest.
Send your Spirit on us now that by these gifts we may feed on Christ with opened eyes and hearts on fire. May we and all who share this food offer ourselves to live for you and be welcomed at your feast in heaven where all creation worships you, Father, Son and Holy Spirit:
All: Blessing and honour and glory and power
be yours for ever and ever. Amen.
The Lord's Prayer please sit or kneel
All: Our Father in heaven,
hallowed be your name,
your kingdom come,
your will be done,
on earth as in heaven.
Give us today our daily bread.
Forgive us our sins
as we forgive those who sin against us.
Lead us not into temptation but deliver us from evil.
For the kingdom, the power, and the glory are yours
now and for ever. Amen.
Breaking of the Bread The president breaks the consecrated bread.
Every time we eat this bread and drink this cup,
All: We proclaim the Lord's death until he comes.
Giving of Communion
God's holy gifts for God's holy people.
All: Jesus Christ is holy,
Jesus Christ is Lord,
To the glory of God the Father.
Music plays as the people share in Holy Communion.
The president and people receive communion, first the wafer and then the wine (unless only shared in one kind). Please follow the directions given in your church.
The body of Christ keep you in eternal life All: Amen.
The blood of Christ keep you in eternal life. All: Amen.
Prayer after Communion
Father of all, we give you thanks and praise, that when we were still far off you met us in your Son and brought us home. Dying and living, he declared your love, gave us grace, and opened the gate of glory.
All May we who share Christ's body live his risen life;
we who drink his cup bring life to others;
we whom the Spirit lights give light to the world.

Keep us firm in the hope you have set before us, so we and all your children shall be free, and the whole earth live to praise your name; through Christ our Lord. All Amen.
Hymn: 36
And can it be that I should gain
An interest in the Saviour's blood?
Died He for me, who caused His pain?
For me, who Him to death pursued?
Amazing love! how can it be
That Thou, my God, shouldst die for me? X2
'Tis mystery all! The Immortal dies:
Who can explore His strange design?
In vain the first-born seraph tries
To sound the depths of love divine!
'Tis mercy all! let earth adore,
Let angel minds inquire no more.
He left His Father's throne above,
So free, so infinite His grace;
Emptied Himself of all but love,
And bled for Adam's helpless race.
'Tis mercy all, immense and free;
For, O my God, it found out me.
Long my imprisoned spirit lay
Fast bound in sin and nature's night;
Thine eye diffused a quickening ray,
I woke, the dungeon flamed with light;
My chains fell off, my heart was free;
I rose, went forth, and followed Thee.
No condemnation now I dread;
Jesus, and all in Him, is mine!
Alive in Him, my living Head,
And clothed in righteousness divine,
Bold I approach the eternal throne,
And claim the crown, through Christ my own.
Charles Wesley
Blessing (in this or another form)
Christ the Good Shepherd,
Who laid down his life for the sheep,
Draw you and all who hear his voice,
To be one flock within one fold;
And the blessing of God Almighty
The Father, the Son, and the Holy Spirit,
Be with you and remain with you always, Amen.
All: Filled with the Spirit's power,
We go in the light and peace of Christ.
CCLI Streaming Plus Licence 1844710 Some material © the Archbishops Council 2000
The Iona Community, Wild Goose Publications,