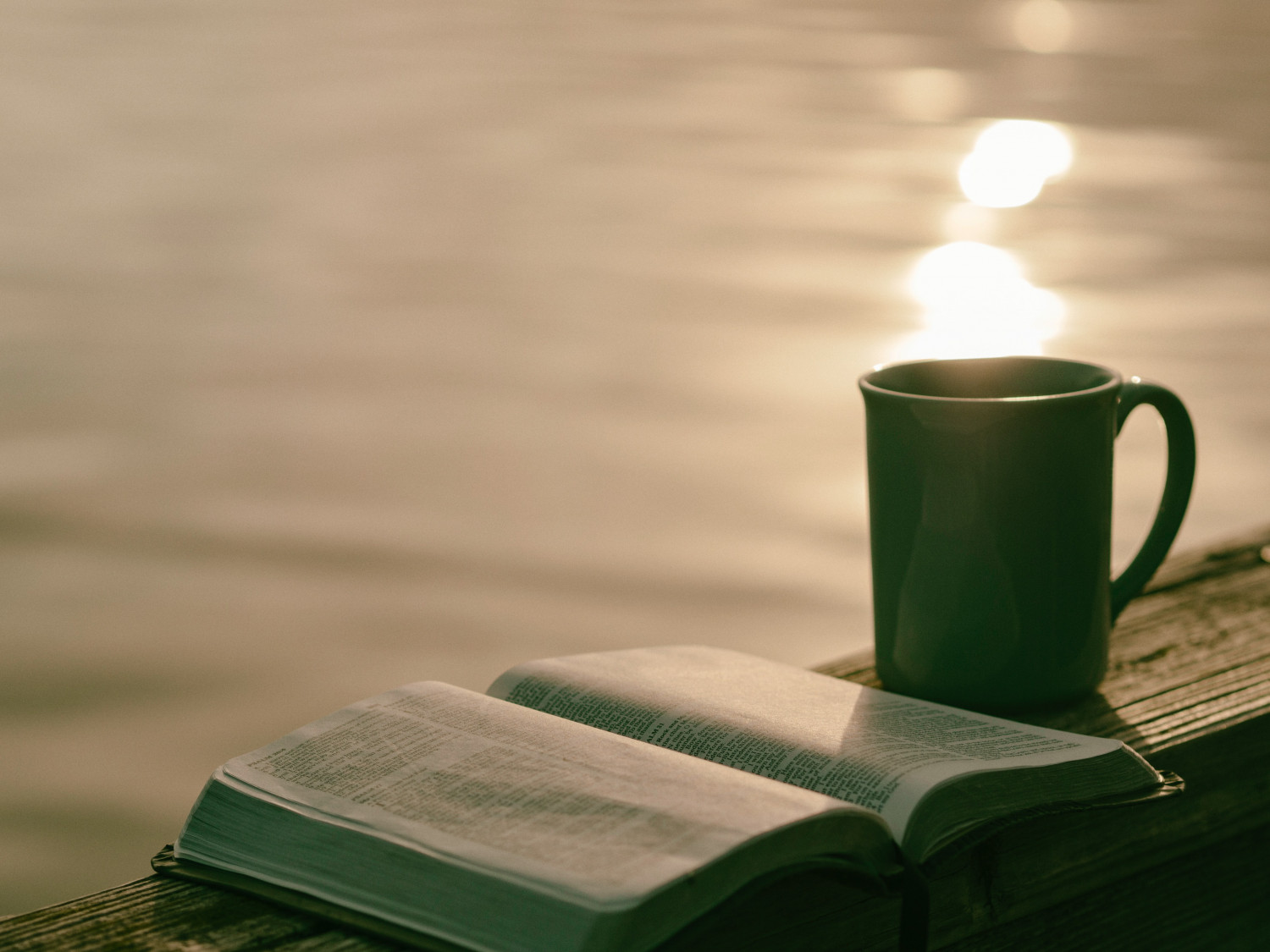 The service will begin at 10:00am:-
Click here to join in.
If the stream to the Sunday Service Channel does not work you can watch on youtube here.
We will be enjoying 'Virtual Coffee' after the service.
Please have your device microphone and camera switched on if you want to be seen and heard. Then click here to download the ZOOM software (it's free) put the kettle on and join in.
Kemble Morning Prayer Service
Sunday 17th July at 10.00 am. Trinity 5
NOTICES
Home Groups- Everyone Welcome.
For Wed evenings 7:30pm: contact Colin and Binnie Rank
Thurs evenings 7:30pm Home Group on Zoom – just join via our website link or speak to Liz Collins.
Zoom Night Prayer (compline) 9:00 pm Mon, Wed and Fri - via website.
Zoom Prayer Meeting Tuesday 8:30 – 9:00am
Little Fishes in Kemble village hall now finished until September.
Open the Book now finished for the summer.
Ukraine. If you would like to make a monetary donation then please contact the DEC (disaster emergency committee) humanitarian appeal which includes the likes of Christian Aid, Oxfam, and Save the Children on their website i.e. https://www.dec.org.uk/appeal/ukraine-humanitarian-appeal
Jill Kingston has also organised a more focused approach so please contact her at kingsjill50@gmail.com if you can help or are interested in donating.
Next Sunday's Service is a Benefice Service at 10.00 am led by the Flourish Team in Coates Village Hall followed by refreshments.
Other Benefice Services for 24th July ;
St Osmund Tarlton, Communion Service using BCP at 8.00 am led by Rev Trevor Kemp.
Leader: O Lord open our lips
All: and our mouth shall proclaim your praise.
Leader: The earth belongs to God,
All: the earth and all its people.
Leader: How good it is, how wonderful,
All: To live together in unity.
Leader: Love and faith come together,
All: Justice and peace join hands.
Leader: If Christ's disciples keep silent,
All: These stones would shout aloud.
Leader: O Lord open our lips
All: and our mouth shall proclaim your praise.
Hymn: 418 King of Kings
Jarrod Cooper © 1996 Sovereign Lifestyle Music
King of kings, majesty,
God of heaven living in me.
Gentle Saviour, closest Friend,
Strong Deliverer, Beginning and End:
All within me falls at Your throne.
Your majesty, I can but bow;
I lay my all before You now.
In royal robes I don't deserve,
I live to serve Your majesty.
Earth and heaven worship You,
Love eternal, faithful and true,
Who bought the nations, ransomed souls,
Brought this sinner near to Your throne:
All within me cries out in praise.
Confession
Leader: Holy God, maker of all
All: Have mercy on us.
Jesus Christ, servant of the poor
All: Have mercy on us.
Holy Spirit, Breath of life.
All: Have mercy on us.
Let us in silence confess our faults and admit our frailty.
Silence
All: Before God, with the people of God,
We confess to our brokenness:
To the ways we wound our lives,
The lives of others,
And the life of the world.
Leader: May God forgive us all, Christ renew us all,
And the Spirit of God enable us to grow in love.
All: Amen.
The Collect ( a gathering prayer for the day)
Almighty and everlasting God,
By whose Spirit the whole body of the Church
is governed and sanctified:
Here our prayer which we offer for all your faithful people,
That in their vocation and ministry they may serve you in holiness and truth to the glory of your name;
Through Jesus Christ your Son, our Lord,
Who is alive and reigns with you,
In the unity of the Holy Spirit,
One God, now and for ever. Amen.
Readings: sit for the reading
Colossians 1: 15-28 NRSV
The Supremacy of Christ
15 He is the image of the invisible God, the firstborn of all creation; 16 for in[a] him all things in heaven and on earth were created, things visible and invisible, whether thrones or dominions or rulers or powers—all things have been created through him and for him. 17 He himself is before all things, and in[b] him all things hold together. 18 He is the head of the body, the church; he is the beginning, the firstborn from the dead, so that he might come to have first place in everything. 19 For in him all the fullness of God was pleased to dwell, 20 and through him God was pleased to reconcile to himself all things, whether on earth or in heaven, by making peace through the blood of his cross.
21 And you who were once estranged and hostile in mind, doing evil deeds, 22 he has now reconciled[c] in his fleshly body[d] through death, so as to present you holy and blameless and irreproachable before him— 23 provided that you continue securely established and steadfast in the faith, without shifting from the hope promised by the gospel that you heard, which has been proclaimed to every creature under heaven. I, Paul, became a servant of this gospel.
Paul's Interest in the Colossians
24 I am now rejoicing in my sufferings for your sake, and in my flesh I am completing what is lacking in Christ's afflictions for the sake of his body, that is, the church. 25 I became its servant according to God's commission that was given to me for you, to make the word of God fully known, 26 the mystery that has been hidden throughout the ages and generations but has now been revealed to his saints. 27 To them God chose to make known how great among the Gentiles are the riches of the glory of this mystery, which is Christ in you, the hope of glory. 28 It is he whom we proclaim, warning everyone and teaching everyone in all wisdom, so that we may present everyone mature in Christ.
This is the word of the Lord.
All: Thanks be to God.
Hymn or song 7 Above all powers
Lenny LeBlanc & Paul Baloche
© 1999 Lensongs Publishing/Integrity's Hosanna! Music/Sovereign Music UK
Above all Powers, above all kings,
Above all nature and all created things;
Above all wisdom and all the ways of man,
You were here before the world began.
Above all kingdoms, above all thrones,
Above all wonders the world has ever known;
Above all wealth and treasures of the earth,
There's no way to measure what You're worth.
Crucified, laid behind the stone;
You lived to die, rejected and alone;
Like a rose trampled on the ground,
You took the fall and thought of me,
Above all.
Luke 10: 38-42 NRSV
Jesus Visits Martha and Mary
38 Now as they went on their way, he entered a certain village, where a woman named Martha welcomed him into her home. 39 She had a sister named Mary, who sat at the Lord's feet and listened to what he was saying. 40 But Martha was distracted by her many tasks; so she came to him and asked, 'Lord, do you not care that my sister has left me to do all the work by myself? Tell her then to help me.' 41 But the Lord answered her, 'Martha, Martha, you are worried and distracted by many things; 42 there is need of only one thing.[l] Mary has chosen the better part, which will not be taken away from her.'
This is the word of the Lord.
All: Thanks be to God.
Sermon
The Creed We stand
Let us declare our faith in God, Father, Son and Holy Spirit.
All: We believe in God the Father,
from whom every family
in heaven and on earth is named.
We believe in God the Son,
who lives in our hearts through faith,
and fills us with his love.
We believe in God the Holy Spirit,
who strengthens us
with power from on high.
We believe in one God;
Father, Son and Holy Spirit.
Amen.
Prayers (end with Lord's Prayer)
We say the Lord's Prayer together
Our Father in heaven,
Hallowed be your name,
Your kingdom come,
Your will be done on earth as it is in heaven,
Give us today our daily bread,
Forgive us our sins,
As we forgive those who sin against us,
Save us in the time of trial
And deliver us from evil,
For the kingdom, the power and the glory are yours, now and forever. Amen.
The Affirmation The following responsory MAY be used
Leader: With the whole church
All: We affirm that we are made in God's image,
Befriended by Christ, empowered by the Spirit.
Leader: With people everywhere,
All: We affirm God's goodness at the heart of humanity, planted more deeply than all that is wrong.
Leader: With all creation
All: We celebrate the miracle and wonder of life;
The unfolding purposes of God,
Forever at work in ourselves and the world.
Hymn: 52 At the Name of Jesusr ©Caroline Maria Noel.
At the name of Jesus
Every knee shall bow,
Every tongue confess Him
King of glory now;
'Tis the Father's pleasure
We should call Him Lord,
Who from the beginning
Was the mighty Word.
Humbled for a season,
To receive a name
From the lips of sinners
Unto whom He came;
Faithfully He bore it
Spotless to the last,
Brought it back victorious,
When from death He passed.
Bore it up triumphant
With its human light,
Through all ranks of creatures
To the central height,
To the throne of Godhead,
To the Father's breast,
Filled it with the glory
Of that perfect rest.
In your hearts enthrone Him;
There let Him subdue
All that is not holy,
All that is not true;
Crown Him as your Captain
In temptation's hour,
Let His will enfold you
In its light and power.
Brothers, this Lord Jesus
Shall return again,
With His Father's glory,
With His angel-train;
For all wreaths of empire
Meet upon His brow,
And our hearts confess Him
King of glory now.
Leader: This is the day that the Lord has made;
All: We will rejoice and be glad in it.
Leader: We will not offer to God
All: Offerings that cost us nothing.
This or another Blessing or the Grace:
Christ the Good Shepherd,
Who laid down his life for the sheep,
Draw you and all who hear his voice,
To be one flock within one fold;
And the blessing of God Almighty
The Father, the Son, and the Holy Spirit,
Be with you and remain with you always, Amen.
OR The Grace
May the grace of our Lord Jesus Christ, and the love of God,
and the fellowship of the Holy Spirit be with us all, now and evermore. Amen.

All: Filled with the Spirit's power,
We go in the light and peace of Christ.
CCLI Streaming Plus Licence 1844710 The Iona Community, Wild Goose Publications, Some material © the Archbishops Council 2000