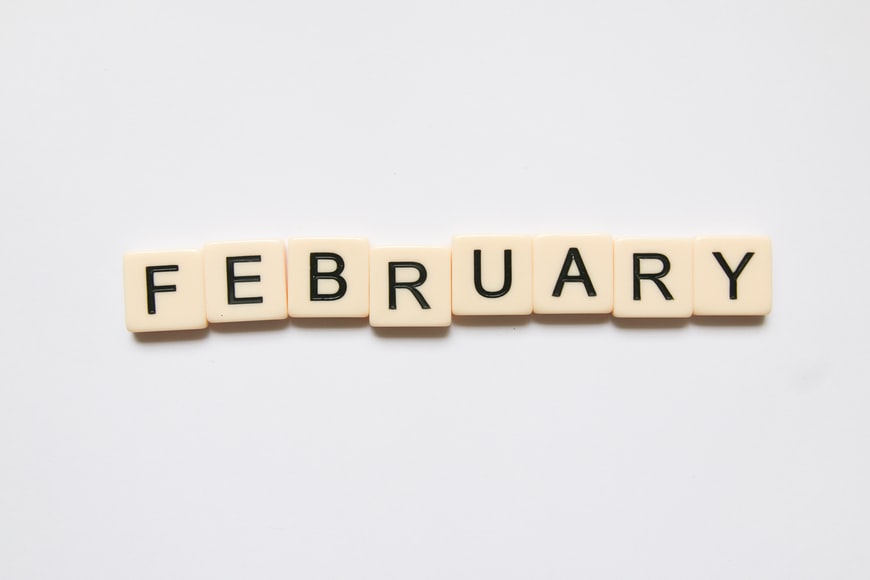 You may find it helpful to print out this page before the service begins. Scroll to the bottom for the Printer version.
The Live Stream has now moved from YouTube to
'The Sunday Service' Live Link from All Saint's Kemble
The service will begin at 10:00am:-
Click here to join in.
We will be enjoying 'Virtual Coffee' after the service.
Please have your device microphone and camera switched on if you want to be seen and heard. Then click here to download the ZOOM software (it's free) put the kettle on and join in.
Morning Prayer 27th February 2022
Leader: A welcome to our online service and notices
Please remember all 'live' services are still subject to some covid safety restrictions. We are cautious and recommending the following for everyone's wellbeing:
Face masks are now optional inside church

Hand gel – please use on entry and when leaving

Singing – yes we can but we suggest that you keep your facemask on.

Social Distance - please respect individual preferences and don't make assumptions about the needs of others.

The Peace will still not be shared with any physical contact
Our services from All Saints, Kemble are now being filmed. The link is on our website: https://thesundayservice.gallery.video/thamesheadcofe where you will see a full page image of our logo. When the camera goes live this will become the camera view in All Saints Church. The service sheet and zoom link for coffee will be unchanged from our website.
Zoom Children's Church is at 9:30am via a private link please message rector@thamesheadchurches.org.uk for how to join or see our website.
Little Fishes on Monday 28th Feb in Kemble village hall 2.00 pm to 4.00 pm
Zoom Home Groups- Everyone Welcome.
For Wed evenings 7:30pm: contact Martin and Jill Kingston
Or for Thurs 7:30pm on zoom –just join via our website link or speak to Liz Collins.
Zoom coffee mornings weekdays 10:30 (link on Virtual Church Hall tab)
Zoom Night Prayer (compline) 9:00 pm Mon, Wed and Fri evenings– via website.
Zoom Prayer Meeting Tuesday 8:30 – 9:00am
Open the Book in Kemble School on Thursday morning.
Leader: O Lord open our lips
All: and our mouth shall proclaim your praise.
Leader: The earth belongs to God,
All: the earth and all its people.
Leader: How good it is, how wonderful,
All: To live together in unity.
Leader: Love and faith come together,
All: Justice and peace join hands.
Leader: If Christ's disciples keep silent,
All: These stones would shout aloud.
Leader: O Lord open our lips
All: and our mouth shall proclaim your praise.
Hymn: 105
Christ, whose glory fills the skies,
Christ, the true, the only light,
Sun of righteousness, arise,
Triumph o'er the shades of night:
Day-spring from on high, be near;
Day-star in my heart appear.
Dark and cheerless is the morn
Unaccompanied by Thee;
Joyless is the day's return,
Till Thy mercy's beams I see;
Till they inward light impart,
Glad my eyes, and warm my heart.
Visit then this soul of mine;
Pierce the gloom of sin and grief;
Fill me, radiancy divine;
Scatter all my unbelief;
More and more Thyself display,
Shining to the perfect day.
John Wesley
Confession
Leader: Holy God, maker of all
All: Have mercy on us.
Jesus Christ, servant of the poor
All: Have mercy on us.
Holy Spirit, Breath of life.
All: Have mercy on us.
Let us in silence confess our faults and admit our frailty.
Silence
All: Before God, with the people of God,
We confess to our brokenness:
To the ways we wound our lives,
The lives of others,
And the life of the world.
Leader: May God forgive us all, Christ renew us all,
And the Spirit of God enable us to grow in love.
All: Amen.
The Collect ( a gathering prayer for the day)
Almighty Father,
Whose son was revealed in majesty
Before he suffered death upon the cross:
Give us grace to perceive his glory,
That we may be strengthened to suffer with him
And be changed into his likeness, from glory to glory;
Who is alive and reigns with you,
In the unity of the Holy Spirit,
One God, now and forever. Amen.
Readings: sit for the reading
Exodus 34:29-35 ©NRSV The Shining Face of Moses
29 Moses came down from Mount Sinai. As he came down from the mountain with the two tablets of the covenant in his hand, Moses did not know that the skin of his face shone because he had been talking with God. 30 When Aaron and all the Israelites saw Moses, the skin of his face was shining, and they were afraid to come near him. 31 But Moses called to them; and Aaron and all the leaders of the congregation returned to him, and Moses spoke with them. 32 Afterwards all the Israelites came near, and he gave them in commandment all that the Lord had spoken with him on Mount Sinai. 33 When Moses had finished speaking with them, he put a veil on his face; 34 but whenever Moses went in before the Lord to speak with him, he would take the veil off, until he came out; and when he came out, and told the Israelites what he had been commanded, 35 the Israelites would see the face of Moses, that the skin of his face was shining; and Moses would put the veil on his face again, until he went in to speak with him.
This is the word of the Lord.
All: Thanks be to God.
Luke 9:28-36 © NRSV The Transfiguration
28 Now about eight days after these sayings Jesus took with him Peter and John and James, and went up on the mountain to pray. 29 And while he was praying, the appearance of his face changed, and his clothes became dazzling white. 30 Suddenly they saw two men, Moses and Elijah, talking to him. 31 They appeared in glory and were speaking of his departure, which he was about to accomplish at Jerusalem. 32 Now Peter and his companions were weighed down with sleep; but since they had stayed awake, they saw his glory and the two men who stood with him. 33 Just as they were leaving him, Peter said to Jesus, 'Master, it is good for us to be here; let us make three dwellings, one for you, one for Moses, and one for Elijah'—not knowing what he said. 34 While he was saying this, a cloud came and overshadowed them; and they were terrified as they entered the cloud. 35 Then from the cloud came a voice that said, 'This is my Son, my Chosen; listen to him!' 36 When the voice had spoken, Jesus was found alone. And they kept silent and in those days told no one any of the things they had seen.
This is the word of the Lord.
All: Thanks be to God.
Hymn or song 507
Meekness and majesty,
Manhood and Deity,
In perfect harmony,
The Man who is God.
Lord of eternity
Dwells in humanity,
Kneels in humility
And washes our feet.
O what a mystery,
Meekness and majesty.
Bow down and worship
For this is your God,
This is your God.
Father's pure radiance,
Perfect in innocence,
Yet learns obedience
To death on a cross.
Suffering to give us life,
Conquering through sacrifice,
And as they crucify
Prays: 'Father forgive.'
Wisdom unsearchable,
God the invisible,
Love indestructible
In frailty appears.
Lord of infinity,
Stooping so tenderly,
Lifts our humanity
To the heights of His throne.
Graham Kendrick© 1986 Kingsway's
Thankyou Music.
Sermon
The Creed We stand
Let us declare our faith in God, Father, Son and Holy Spirit.
All: We believe in God the Father,
from whom every family
in heaven and on earth is named.
We believe in God the Son,
who lives in our hearts through faith,
and fills us with his love.
We believe in God the Holy Spirit,
who strengthens us
with power from on high.
We believe in one God;
Father, Son and Holy Spirit.
Amen.
Prayers (end with Lord's Prayer)
We say the Lord's Prayer together
Our Father in heaven,
Hallowed be your name,
Your kingdom come,
Your will be done on earth as it is in heaven,
Give us today our daily bread,
Forgive us our sins,
As we forgive those who sin against us,
Save us in the time of trial
And deliver us from evil,
For the kingdom, the power and the glory are yours, now and forever. Amen.
The Affirmation The following responsory MAY be used
Leader: With the whole church
All: We affirm that we are made in God's image,
Befriended by Christ, empowered by the Spirit.
Leader: With people everywhere,
All: We affirm God's goodness at the heart of humanity, planted more deeply than all that is wrong.
Leader: With all creation
All: We celebrate the miracle and wonder of life;
The unfolding purposes of God,
Forever at work in ourselves and the world.
Hymn or song 400
Jesus shall take the highest honour,
Jesus shall take the highest praise.
Let all earth join heaven in exalting
The Name which is above all other names.
Let's bow the knee in humble adoration,
For at His name every knee must bow.
Let every tongue confess He is Christ, God's only Son;
Sovereign Lord, we give You glory now.
For all honour and blessing and power
Belongs to You, belongs to You.
All honour and blessing and power
Belongs to You, belongs to You,
Lord Jesus Christ, Son of the living God.
Chris Bowater © 1988 Sovereign Lifestyle Music.
Leader: This is the day that the Lord has made;
All: We will rejoice and be glad in it.
Leader: We will not offer to God
All: Offerings that cost us nothing.
This or another Blessing or the Grace:
Christ the Good Shepherd,
Who laid down his life for the sheep,
Draw you and all who hear his voice,
To be one flock within one fold;
And the blessing of God Almighty
The Father, the Son, and the Holy Spirit,
Be with you and remain with you always, Amen.
OR The Grace
May the grace of our Lord Jesus Christ, and the love of God, and the fellowship of the Holy Spirit be with us all, now and evermore. Amen.

All: Filled with the Spirit's power,
We go in the light and peace of Christ.
CCLI Streaming Plus Licence 1844710 The Iona Community, Wild Goose Publications, Some material © the Archbishops Council 2000