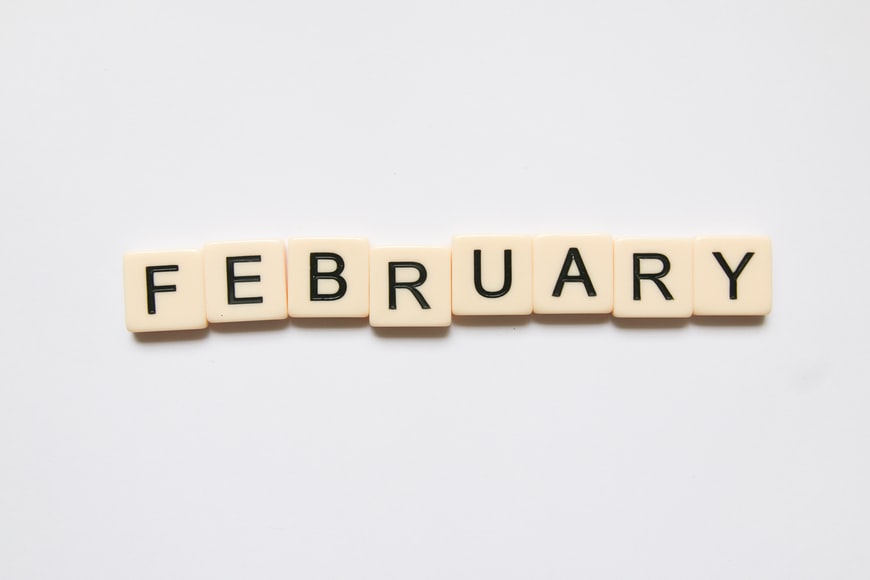 You may find it helpful to print out this page before the service begins. Scroll to the bottom for the Printer version.
The Live Stream has now moved from YouTube to
'The Sunday Service' Live Link from All Saint's Kemble
The service will begin at 10:00am:-
Click here to join in.
We will be enjoying 'Virtual Coffee' after the service.
Please have your device microphone and camera switched on if you want to be seen and heard. Then click here to download the ZOOM software (it's free) put the kettle on and join in.
Holy Communion 20th February 2022
Leader: A welcome to our online service and notices
To remind you all of the latest Covid recomendations.
Mask wearing is now optional in church.
Sanitiser is provided for those who wish to use it.
When sharing the Peace, you may wave, shake hands or hug if you wish – but please be mindful of those who do not wish to relax the regulations quite so fast.
We have an area of the church where those who are happy to NOT be socially distanced can sit closer together which is on the righthand side of the church at the front, near the organ.
This afternoon at 2:30pm we have Wild and Messy Church in Somerford Keynes Churchyard. Everyone is welcome to come and join in outdoor worship with us.
Next Sunday 27 February, we will have a Morning Prayer Service led by Martin Kingston.
There are no Little Fishes this week and no Open the book due to half term. There is a midweek group for prayer and bible study at Kemble House at 7.30 pm and Zoom home group takes place on Thursday at 7.30 pm, the link is on the Benefice website.
Please pray for all these activities.
Welcome to worship
Leader: O Lord open our lips
All: and our mouth shall proclaim your praise.
Hymn or song may be sung: 160
Eternal father, strong to save,
Whose arm hath bound the restless wave,
Who bidd'st the mighty ocean deep
Its own appointed limits keep:
O hear us when we cry to Thee
For those in peril on the sea.
O Saviour, whose almighty word,
The winds and waves submissive heard,
Who walkedst on the foaming deep,
And calm amid its rage, didst sleep:
O hear us when we cry to Thee
For those in peril on the sea.
O sacred Spirit, who didst brood
Upon the waters dark and rude,
And bid their angry tumult cease,
And give, for wild confusion, peace:
O hear us when we cry to Thee
For those in peril on the sea.
O Trinity of love and power,
Our brethren shield in danger's hour;
From rock and tempest, fire and foe,
Protect them wheresoe'er they go:
Thus evermore shall rise to Thee
Glad hymns of praise from land and sea.
William Whiting
Leader: The earth belongs to God,
All: the earth and all its people.
Leader: How good it is, how wonderful,
All: To live together in unity.
Leader: Love and faith come together,
All: Justice and peace join hands.
Leader: If Christ's disciples keep silent,
All: These stones would shout aloud.
Leader: O Lord open our lips
All: and our mouth shall proclaim your praise.
Confession
The grace of God has dawned upon the world with healing for all.
Let us come to him, in sorrow for our sins, seeking healing and salvation. c/f Titus2:11
Leader: Holy God, maker of all
All: Have mercy on us.
Jesus Christ, servant of the poor
All: Have mercy on us.
Holy Spirit, Breath of life.
All: Have mercy on us.
Let us in silence confess our faults and admit our frailty.
Silence
All: Before God, with the people of God,
We confess to our brokenness:
To the ways we wound our lives,
The lives of others,
And the life of the world.
Leader: May God forgive us all, Christ renew us all,
And the Spirit of God enable us to grow in love.
All: Amen.
The Collect
Almighty God,
You have created the heavens and the earth
And made us in your own image:
Teach us to discern your hand in all your works
And your likeness in all your children;
Through Jesus Christ your Son our Lord,
Who with you and the Holy Spirit
reigns supreme over all things,
Now and forever. Amen.
First Reading:
Genesis 2:4-9 + 15-25 ©NRSV
Another Account of the Creation
In the day that the Lord God made the earth and the heavens, 5 when no plant of the field was yet in the earth and no herb of the field had yet sprung up—for the Lord God had not caused it to rain upon the earth, and there was no one to till the ground; 6 but a stream would rise from the earth, and water the whole face of the ground— 7 then the Lord God formed man from the dust of the ground,[b] and breathed into his nostrils the breath of life; and the man became a living being. 8 And the Lord God planted a garden in Eden, in the east; and there he put the man whom he had formed. 9 Out of the ground the Lord God made to grow every tree that is pleasant to the sight and good for food, the tree of life also in the midst of the garden, and the tree of the knowledge of good and evil.
15 The Lord God took the man and put him in the garden of Eden to till it and keep it. 16 And the Lord God commanded the man, 'You may freely eat of every tree of the garden; 17 but of the tree of the knowledge of good and evil you shall not eat, for in the day that you eat of it you shall die.'
18 Then the Lord God said, 'It is not good that the man should be alone; I will make him a helper as his partner.' 19 So out of the ground the Lord God formed every animal of the field and every bird of the air, and brought them to the man to see what he would call them; and whatever the man called each living creature, that was its name. 20 The man gave names to all cattle, and to the birds of the air, and to every animal of the field; but for the man there was not found a helper as his partner. 21 So the Lord God caused a deep sleep to fall upon the man, and he slept; then he took one of his ribs and closed up its place with flesh. 22 And the rib that the Lord God had taken from the man he made into a woman and brought her to the man.
23 Then the man said,
'This at last is bone of my bones
and flesh of my flesh;
this one shall be called Woman,
for out of Man this one was taken.'
24 Therefore a man leaves his father and his mother and clings to his wife, and they become one flesh. 25 And the man and his wife were both naked, and were not ashamed.
This is the word of the Lord.
All: Thanks be to God.
Hymn or song may be sung: 811
What a friend we have in Jesus,
All our sins and griefs to bear!
What a privilege to carry
Everything to God in prayer!
O what peace we often forfeit!
O what needless pain we bear!
All because we do not carry
Everything to God in prayer.
Have we trials and temptations?
Is there trouble anywhere?
We should never be discouraged;
Take it to the Lord in prayer.
Can we find a friend so faithful
Who will all our sorrows share?
Jesus knows our every weakness;
Take it to the Lord in prayer.
Are we weak and heavy-laden,
Cumbered with a load of care?
Jesus only is our refuge,
Take it to the Lord in prayer.
Do thy friends despise, forsake thee?
Take it to the Lord in prayer;
In His arms He'll take and shield thee,
Thou wilt find a solace there.
Joseph Medlicott Scriven
Gospel Reading:
Hear the Gospel of our Lord Jesus Christ according to N.
All: Glory to you, O Lord.
Luke 8:22-25 ©NRSV Jesus Calms a Storm
22 One day he got into a boat with his disciples, and he said to them, 'Let us go across to the other side of the lake.' So they put out,
23 and while they were sailing he fell asleep. A gale swept down on the lake, and the boat was filling with water, and they were in danger.
24 They went to him and woke him up, shouting, 'Master, Master, we are perishing!' And he woke up and rebuked the wind and the raging waves; they ceased, and there was a calm.
25 He said to them, 'Where is your faith?' They were afraid and amazed, and said to one another, 'Who then is this, that he commands even the winds and the water, and they obey him?'
This is the Gospel of the Lord.
All: Praise to you, O Christ.
Sermon
The Creed
Let us declare our faith in God, Father, Son and Holy Spirit.
All: We believe in God the Father,
from whom every family
in heaven and on earth is named.
We believe in God the Son,
who lives in our hearts through faith,
and fills us with his love.
We believe in God the Holy Spirit,
who strengthens us
with power from on high.
We believe in one God;
Father, Son and Holy Spirit.
Amen.
Prayers
The Peace
To crown all things there must be love,
To bind all together and complete the whole.
Let the peace of Christ rule in our hearts. cf Col 3: 14
The peace of the Lord be always with you
All: and also with you.
Hymn or song may be sung:
Or Music plays while the table is prepared
Hymn 87
Breathe on me, breath of God,
Fill me with life anew;
That as you love, so may I love,
And do what you would do.
Breathe on me, Breath of God,
Until my heart is pure;
Until my will is one with yours
To do and to endure.
Breathe on me, Breath of God,
Till I am wholly Thine;
Until this earthly part of me
Glows with your heavenly fire.
Breathe on me, Breath of God,
So shall I never die,
But live with you the perfect life
Of your eternity.
Edwin Hatch
(For those of our church family who cannot be present with us physically we encourage you to share in the prayer, meditate on the gift and sacrifice of our Lord and know that we are all joined as one in the family of heaven that our communion may also be yours in spirit.
The Eucharistic Prayer (D)
The Lord be with you All: and also with you.
Lift up your hearts. All: We lift them to the Lord.
Let us give thanks to the Lord our God.
All: It is right to give thanks and praise.
Almighty God, good Father to us all, your face is turned towards your world.
In love you gave us Jesus your Son to rescue us from sin and death.
Your Word goes out to call us home to the city where angels sing your praise.
We join with them in heaven's song:
All: Holy, holy, holy Lord,
God of power and might,
heaven and earth are full of your glory.
Hosanna in the highest.
Blessed is he who comes in the name of the Lord.
Hosanna in the highest.
Father of all, we give you thanks for every gift that comes from heaven.
To the darkness Jesus came as your light. With signs of faith and words of hope he touched untouchables with love and washed the guilty clean.
This is his story.
All: This is our song: Hosanna in the highest.
The crowds came out to see your Son, yet at the end they turned on him. On the night he was betrayed he came to table with his friends to celebrate the freedom of your people.
This is his story.
All: This is our song: Hosanna in the highest.
Jesus blessed you, Father, for the food; he took bread, gave thanks, broke it and said: This is my body, given for you all.
Jesus then gave thanks for the wine; he took the cup, gave it and said: This is my blood, shed for you all for the forgiveness of sins.
Do this in remembrance of me.
This is our story.
All: This is our song: Hosanna in the highest.
Therefore, Father, with this bread and this cup we celebrate the cross on which he died to set us free. Defying death he rose again
and is alive with you to plead for us and all the world.
This is our story.
All: This is our song: Hosanna in the highest.
Send your Spirit on us now that by these gifts we may feed on Christ with opened eyes and hearts on fire. May we and all who share this food offer ourselves to live for you and be welcomed at your feast in heaven where all creation worships you, Father, Son and Holy Spirit:
All: Blessing and honour and glory and power
be yours for ever and ever. Amen.
The Lord's Prayer
All: Our Father in heaven,
hallowed be your name,
your kingdom come,
your will be done,
on earth as in heaven.
Give us today our daily bread.
Forgive us our sins
as we forgive those who sin against us.
Lead us not into temptation
but deliver us from evil.
For the kingdom, the power,
and the glory are yours
now and for ever. Amen.
Breaking of the Bread
Every time we eat this bread and drink this cup,
All: We proclaim the Lord's death until he comes.
Giving of Communion
God's holy gifts for God's holy people.
All: Jesus Christ is holy,
Jesus Christ is Lord,
To the glory of God the Father.
Music plays as the people share in Holy Communion.
The president and people receive communion, first the wafer and then the wine (unless only shared in one kind). Please follow the directions given in your church.
The body of Christ keep you in eternal life All: Amen.
The blood of Christ keep you in eternal life. All: Amen.
Prayer after Communion
Father of all, we give you thanks and praise, that when we were still far off you met us in your Son and brought us home. Dying and living, he declared your love, gave us grace, and opened the gate of glory.
All May we who share Christ's body live his risen life;
we who drink his cup bring life to others;
we whom the Spirit lights give light to the world.

Keep us firm in the hope you have set before us, so we and all your children shall be free, and the whole earth live to praise your name; through Christ our Lord. All Amen.
Hymn or Song: 66
Be thou my vision, O Lord of my heart,
Be all else but naught to me, save that Thou art;
Be Thou my best thought in the day and the night,
Both waking and sleeping, Thy presence my light.
Be Thou my wisdom, be Thou my true word,
I ever with thee and thou with me, Lord;
Thou my great Father, and I Thy true heir;
Be Thou in me dwelling, and I in thy care.
Be Thou my breastplate, my sword for the fight;
Be Thou my armour, and be Thou my might;
Thou my soul's shelter, and Thou my high tower:
raise Thou me heavenward, O Power of my power.
Riches I need not, nor all the world's praise:
Thou mine inheritance through all my days;
Thou and Thou only, the first in my heart:
High King of heaven, my treasure Thou art!
High King of heaven, when battle is done,
grant heavens joy to me, O bright heaven's sun;
Christ of my own heart, whatever befall,
Still be my vision, O Ruler of all.
Blessing (in this or another form)
Christ the Good Shepherd,
Who laid down his life for the sheep,
Draw you and all who hear his voice,
To be one flock within one fold;
And the blessing of God Almighty
The Father, the Son, and the Holy Spirit,
Be with you and remain with you always, Amen.
All: Filled with the Spirit's power,
We go in the light and peace of Christ.
Join us for coffee (bring your own) straight after the service via the Zoom link
CCLI Streaming Plus Licence 1844710 Some material © the Archbishops Council 2000
The Iona Community, Wild Goose Publications,