In the beginni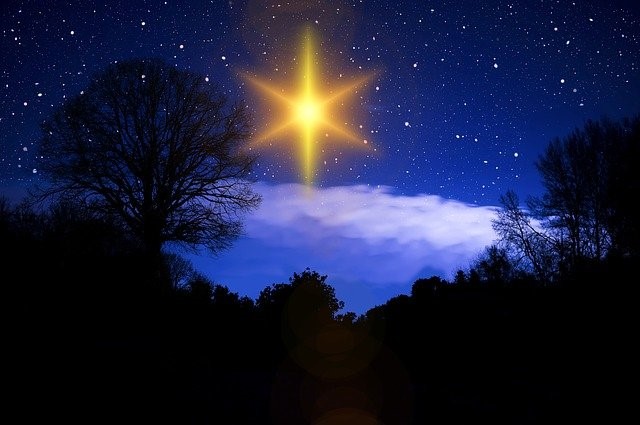 ng was the Word, and the Word was with God, and the Word was God. He was with God in the beginning. Through him all things were made; without him nothing was made that has been made. In him was life, and that life was the light of all mankind. The light shines in the darkness, and the darkness has not overcome it.
John 1:1-5
The service will begin at 10:00am
Click HERE to join in.
Notices for Sunday 10th December 2023
Today :- In Kemble there is a Family Source Service 10.00 am led by Juliette Jago with Austin Speakman speaking
Also in;
Coates there is a Service of Holy Communion at 9.30 am led by Rev Joe Mottram.
Tarlton there is a Christingle Service of Holy Communion at 11.00 am led by Rev Joe Mottram
Kemble there is a Scouts Carol Service at 15.00 pm led Karen Czapiewski.
Evening Source on Sunday 10 December at 6.00 pm at 33 West Hay Grove, Kemble.
During the week in Kemble:
Little Fishes on Monday afternoon at 2.00 pm in the Village Hall
Open the Book at Kemble School on Thursday morning.
Prayer:
Zoom Prayer Meeting Tuesday 8:30 – 9:00 am
Zoom Night Prayer (compline) 9:00 pm Mon, Wed and Fri - via website.
Home Groups - Everyone welcome.
Wednesdays 7:30pm at Kemble House
Thursdays 7:30pm Home Group on Zoom – join via our website link or speak to Liz Collins.
Next Sunday - Carol Services all 17th December
Kemble at 18.30 Carols by Candlelight led by Rev Joe Mottram
Mulled Wine and mince pies hosted by Jill and Martin Kingston at Kemble House. Donations of mince pies welcome.
Coates at 15.00 led by Rev Pepita Walker
Frampton Mansell at 16.00 led by Rev Angie Austin
Rodmarton at 11.00 led by Liz Collins
Somerford Keynes at 17.30 led by Rev David Austin
Then Wednesday 20th December at 18.30 at Poole Keynes Carols by Candlelight led by Liz Collins
GDASS – Christmas Gifts
GDASS have sent their heartfelt thanks for all the gifts and wish you all a very Happy Christmas.
Future Events.
Advent-Epiphany Discussion Group about songs and carols, continuing on Tuesday 5th December. Each session will stand on it's own, held in a different parish in a pub or village hall. Please see posters for more details, or talk to Rev. Joe Mottram in person, via email: revjoemottram@gmail.com or phone: 07746211093.
Venues are :
12th December - Rodmarton at the Village hall - The song of Zechariah
19th December - Coates at the Village hall - The song of the Angels
24th December - Kemble - Carols at the Tavern
Benefice Midnight Communion at Coates at 11.00 pm led by Rev Joe Mottram
Joint Benefice Service at Shorncote on Sunday 31st December at 11.00 am led by Martin Kingston.